How A Student Develops Paragraphs : A Thematic Progression Analysis of Student Works on Short Story
Keywords:
Thematic Progression Analysis, Writing Skills, Short Story
Abstract
The issue of theme and rheme has attracted several researchers to do researchon theme and thematic progressions especially writing skill in English Language Teaching. Thematic progression is essential in writing due to its role in maintaining the continuity and information flow of the text. In other words, thematic progression highly contributes to the cohesion and coherence of a text. This study aims at exploring how a student develops a short story. The writer selected entire paragraphs from the short narrative in order to demonstrate developmental technique. The short narrative was then studied using theme progression analysis to determine how it progressed throughout the story. This study was conducted in descriptive qualitative. The researcher used Coding the paragraph, Analyzing the type of thematic progression of each Paragraph and Classifying and calculating the percentage of each type of thematic progression. In analyzing the thematic progression, there are three kinds of thematic progression: theme reiteration, the zig-zag pattern, and the multiple- rheme patterns. The findings show that the multiple- rheme pattern as the most dominant organization used within the short story, realized in 16 times (66,67%), theme reiteration is the second realized in 5 times (20,83%), and the zig-zag pattern is realized in 3 times (12,50%). The conclusion was that all types of thematic progression were used in short story.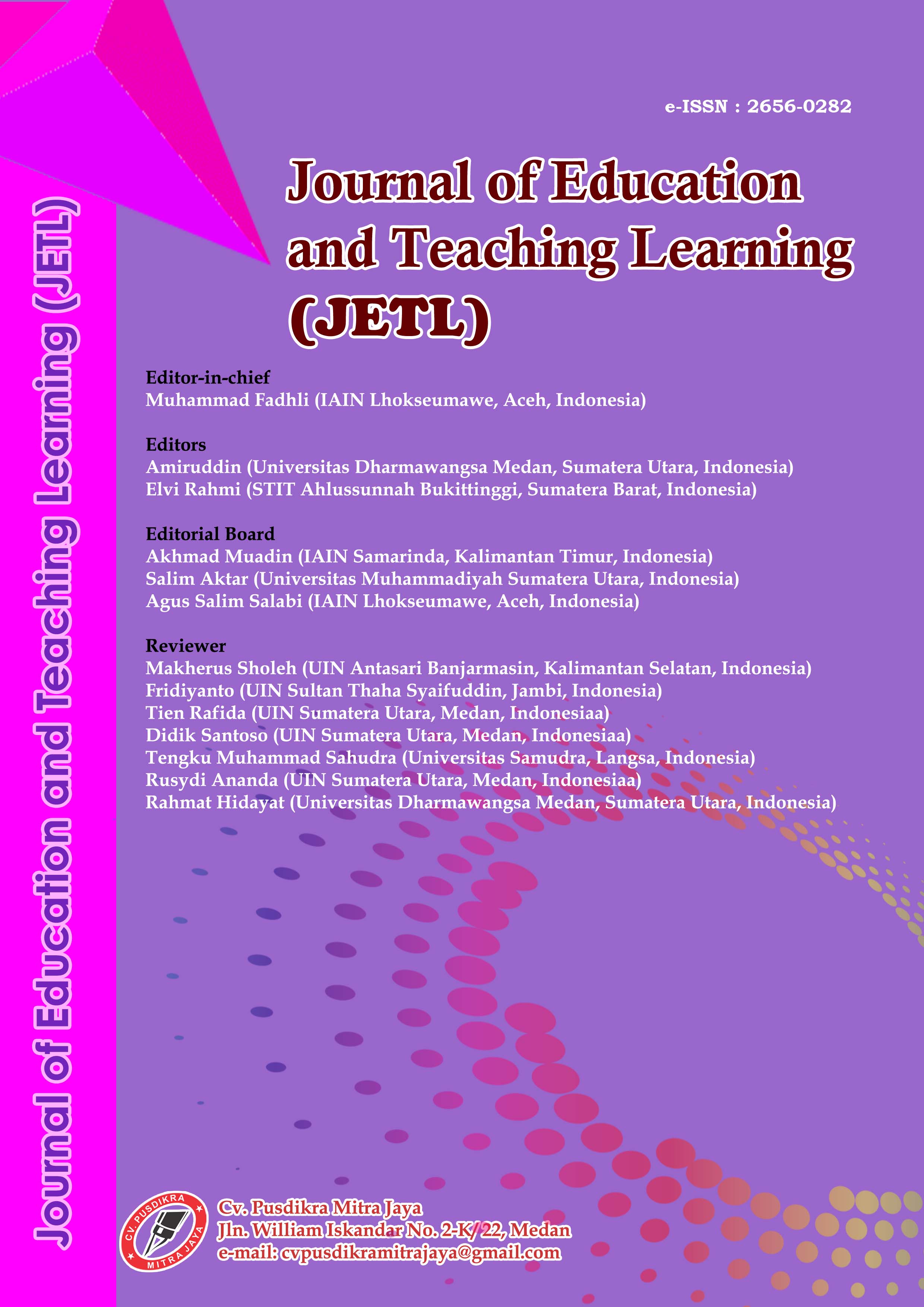 Downloads
How to Cite
Sulastri, S. . (2022). How A Student Develops Paragraphs : A Thematic Progression Analysis of Student Works on Short Story. Journal Of Education And Teaching Learning (JETL), 4(2), 105-114. https://doi.org/10.51178/jetl.v4i2.558
License
Copyright (c) 2022 Authors and Journal of Education and Teaching Learning (JETL)
This work is licensed under a Creative Commons Attribution-ShareAlike 4.0 International License.