Implementation of Child Friendly School Governance in Junior High Schools Country 3 Labuhan Deli Satu Atap
Keywords:
Child Friendly School, Governance
Abstract
The realization of a child-friendly school requires the support of various parties, namely the family and the community, which are indeed the closest educational centers for children. Deli Serdang Regency, child-friendly schools are one of the innovations in formal, non-formal and informal education units that are safe, clean and healthy, care and have a culture of the environment, able to guarantee, fulfill, and respect children's rights and protect children from violence, discrimination, and other abuses and support children's participation, especially in planning, policy, learning, monitoring, and complaint mechanisms related to the fulfillment of rights and protection of children in education. The research was conducted at junior high schools country 3 Labuhan Deli One Roof, Deli Serdang Regency. The research approach is qualitative with a survey method of research indicators. The results of the study concluded: (1) Schools have written commitments regarding child-friendly school policies, but not all of them have been implemented, especially anti-violence policies in the form of official letters from internal schools, (2) Realization of a child-friendly learning process through non-violent discipline enforcement (3) Educators and education staff regularly attend training related to children's rights according to the characteristics of child-friendly schools, (4) School facilities and infrastructure have met safety requirements in terms of both building structures, security systems, lighting and cleaning facilities, (5) Child participation realized through the provision of opportunities to form communities to formulate school policies and regulations, (6) Realization of school cooperation with parents/guardians, community organizations, the business world, alumni and other stakeholders.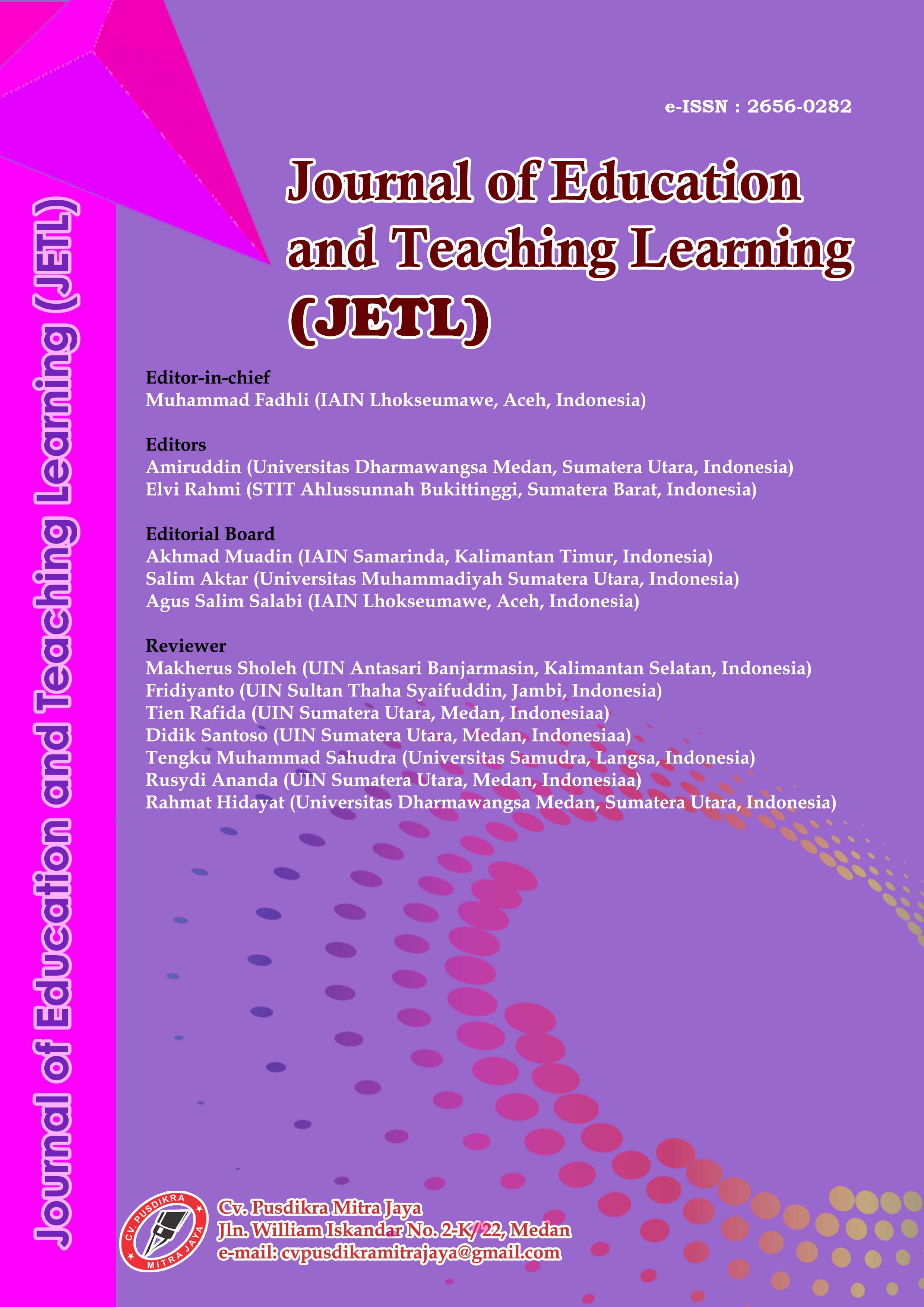 Downloads
How to Cite
Darma, S., Elfrianto, E., Sianipar, L. F., Asbi, M. F., & Natalia, P. (2023). Implementation of Child Friendly School Governance in Junior High Schools Country 3 Labuhan Deli Satu Atap. Journal Of Education And Teaching Learning (JETL), 5(1), 91-100. https://doi.org/10.51178/jetl.v5i1.1214
License
Copyright (c) 2023 Authors and Journal of Education and Teaching Learning (JETL)
This work is licensed under a Creative Commons Attribution-ShareAlike 4.0 International License.