Implementation of Policy "Praktisi Mengajar" in Higher Education
Keywords:
Policy Implementation, Teaching Practitioners, Universities
Abstract
The main component in education is the development of the quality of educational processes and outcomes. The Teaching Practitioner Policy is the government's effort to improve the quality of education, so that there is a link and match between education and employment. The purpose of this research is to analyze how the policy implementation of teaching practitioners in tertiary institutions is implemented. The method used is qualitative with the type of field research (field research). Collecting data using interviews, observation and documentation. The results of the study show that there are 4 main factors that influence the implementation of teaching practitioners' policies. (1) continuous communication and outreach through offline media, online media, and social media; (2) there are sufficient resources, from human resources (regulators, lecturers and practitioners), financial resources, and adequate facilities; (3) the disposition of policy implementers who have an attitude of commitment, mutual collaboration, and positive behavior. (4) a clear bureaucratic structure in terms of the flow of implementation and division of tasks for policy implementers, from ministries, universities, to practitioners. Thus, the authors recommend that all matters that influence the successful implementation of this teaching practitioner policy to always be improved and made continuous improvements.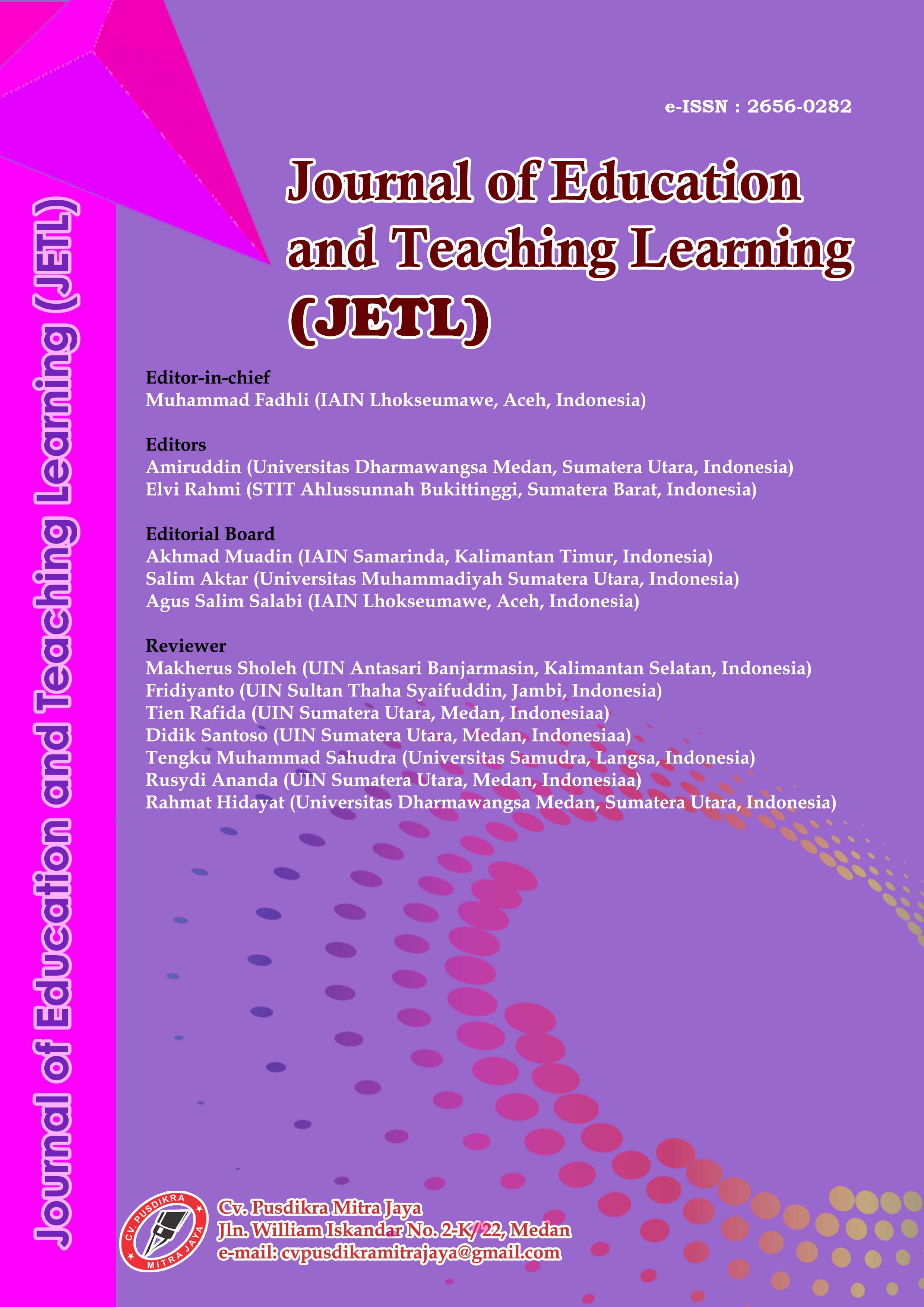 Downloads
How to Cite
Hazin, M., & Devi Rahmawati, N. W. . (2023). Implementation of Policy "Praktisi Mengajar" in Higher Education. Journal Of Education And Teaching Learning (JETL), 5(1), 1-13. https://doi.org/10.51178/jetl.v5i1.1001
License
Copyright (c) 2023 Authors and Journal of Education and Teaching Learning (JETL)
This work is licensed under a Creative Commons Attribution-ShareAlike 4.0 International License.