Pengembangan Media Pop Up Book Materi Teknologi Transportasi Di Kelas IV SD
Keywords:
Media Pembelajaran, Pop Up Book Addie
Abstract
Penelitian ini bertujuan untuk (1) Mengembangkan media pembelajaran berupa Pop Up Book materi teknologi transportasi di kelas IV SD. (2) Jenis penelitian ini adalah penelitian pengembangan (Research and Development) menggunakan model ADDIE (Analysis, Design, Development, Implement, and Evaluation), namun penelitian ini hanya dilakukan sampai dengan tahap pengembangan (development). Penelitian ini dilaksanakan di SD Negeri 064991 Medan Amplas. Instrument pengumpulan data yang digunakan adalah angket. Subjek dalam penelitian ini adalah 3 validator (2 dosen ahli dan 1 guru). Jenis data dalam penelitian ini berupa data kualitatif dan data kuantitatif. Hasil validasi angket berupa  pengembangan media Pop Up Book materi teknologi trasnportasi dikelas IV SD. Berdasarkan hasil validasi ahli materi oleh dosen ahli menunjukkan rata-rata total skor 74,7% dengan kriteria "Baik". Pada hasil validasi ahli media oleh dosen ahli menunjukkan rata-rata total skor 91,8% dengan kriteria "Sangat Baik". Kesimpulan penelitian ini adalah Pop Up Book yang dikembangkan sudah sangat layak digunakan atau diterapkan dalam proses pembelajaran.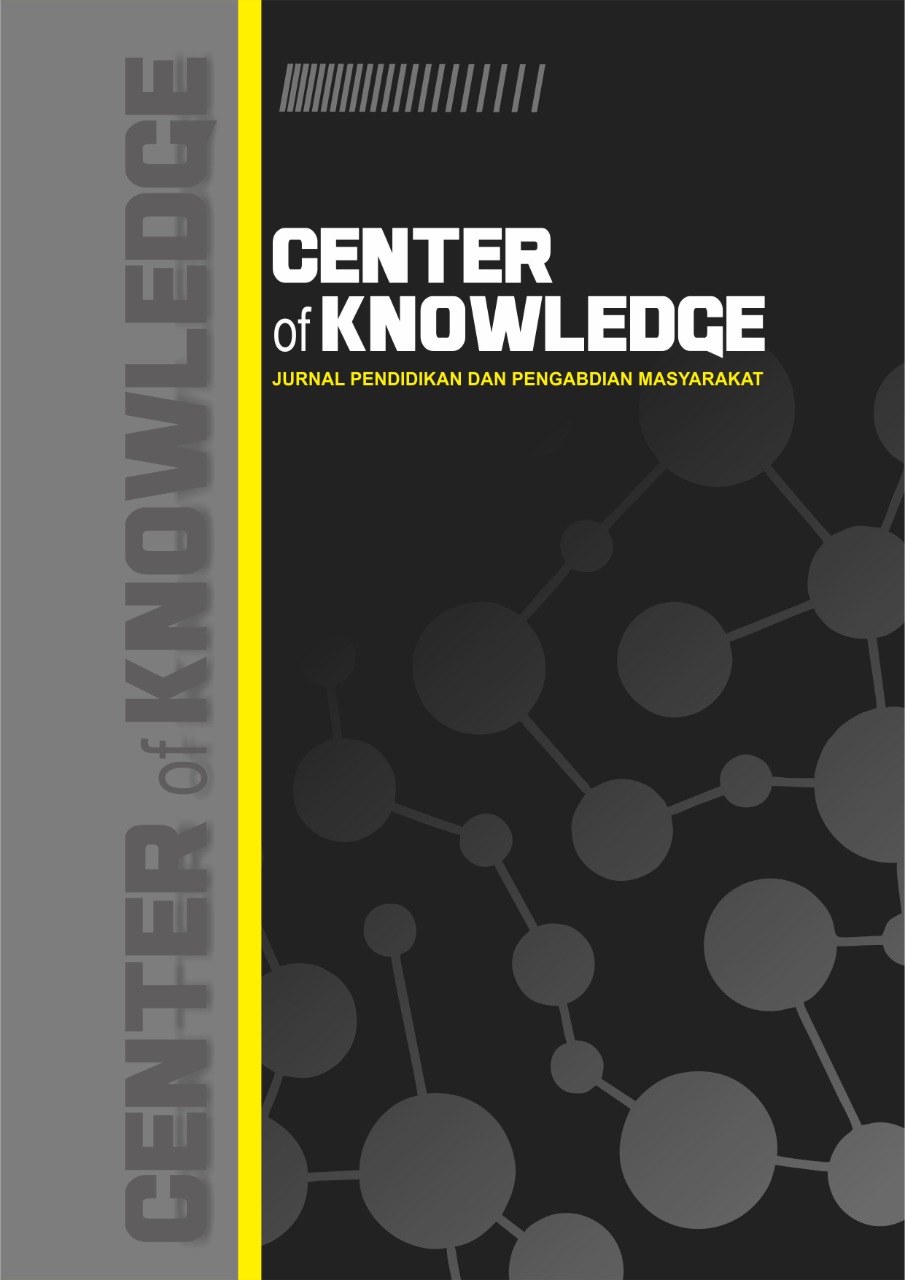 Downloads
License
Copyright (c) 2023 Center of Knowledge : Jurnal Pendidikan Dan Pengabdian Masyarakat
This work is licensed under a Creative Commons Attribution-ShareAlike 4.0 International License.