Pengaruh Kompetensi Pedagogik Guru Terhadap Hasil Belajar Siswa Di Mts Darul Arafah Pangkalan Berandan
Keywords:
Learning, Pedagogic, Teacher
Abstract
Competence is a collection of knowledge, behavior and skills that must be possessed by teachers to achieve learning and educational goals. Competence is obtained through education, training, and independent learning by utilizing learning resources. Pedagogic is defined as the science of education and teaching science. Pedagogic competence is directly related to the mastery of educational disciplines and other knowledge related to their duties as teachers. so, a prospective teacher must have a teacher education background that is relevant to his scientific knowledge. The teacher's ability to communicate and interact effectively and interestingly with students, fellow educators and education staff, parents or guardians of students, the community around the school where the educator lives, and with parties with an interest in the school. Learning outcomes mean the abilities that individuals acquire after the learning process takes place, which can convey changes in behavior in both knowledge, understanding, behavior and skills of students so that they become better than before. Learning outcomes are one indicator of the learning process. While learning from a psychological sense, learning is a process of change, that is, changes in behavior become the result of a relationship with the environment in meeting their needs. The change in behavior will be evident in all aspects of behavior. The change in attitude is the acquisition that becomes the result of learning, in addition to the cognitive learning results obtained by students at school.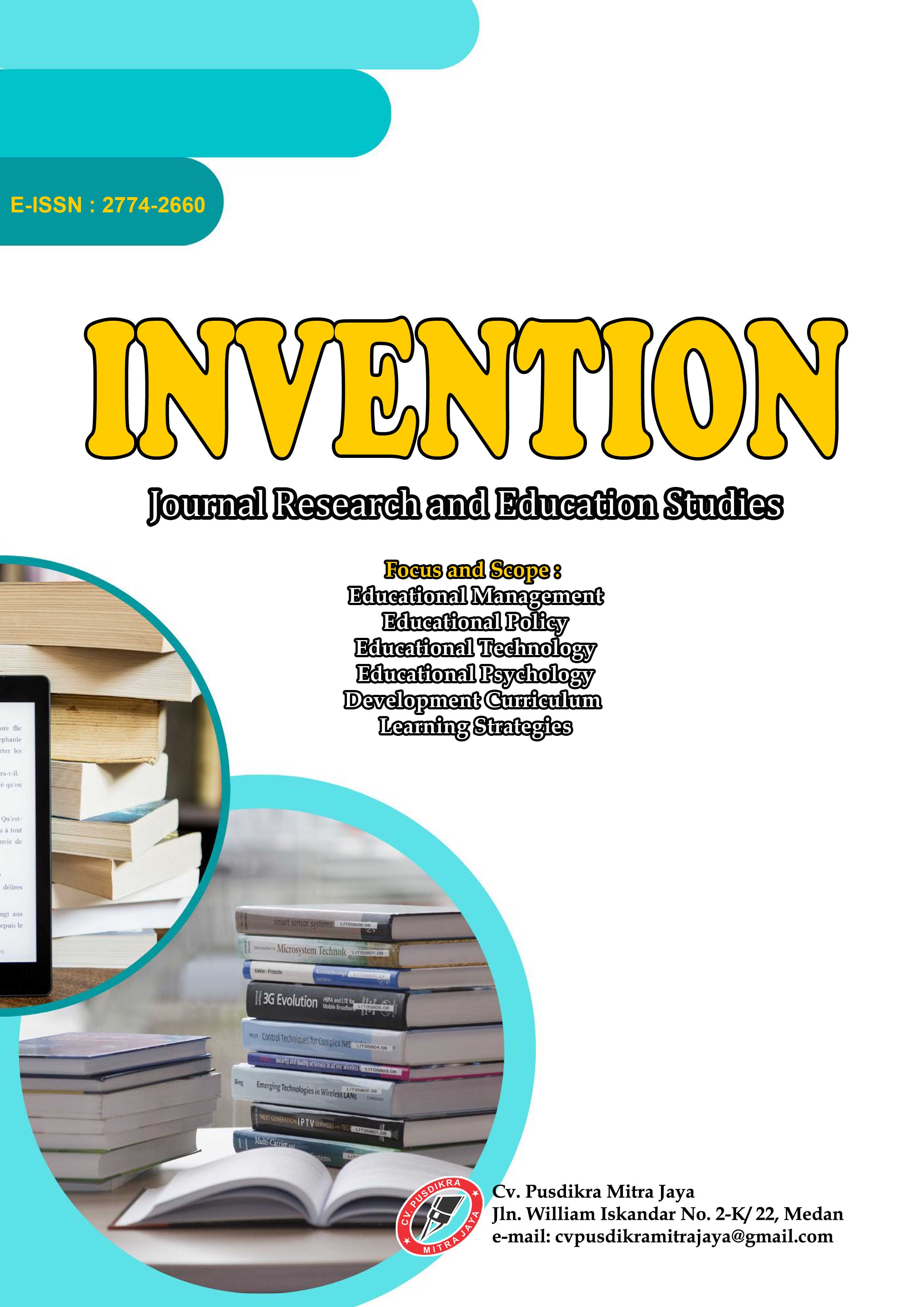 Downloads
License
Copyright (c) 2022 Invention: Journal Research and Education Studies
This work is licensed under a Creative Commons Attribution-ShareAlike 4.0 International License.