Manajemen Layanan Sekolah MIN 8 Kota Medan
Keywords:
Management, Service, Learning
Abstract
The benefits expected in this research are expected to add insight and knowledge about school service management in the learning process. This study uses a qualitative design through a case study approach. The type of case studies used is multi-site modified Analytical induction. The research location is at the school of MIN 8, MEDAN CITY. The results of this study are: Educational facilities and infrastructure are very useful and play an important role in supporting the educational process because even though KBM is good, but is not supported by educational facilities and infrastructure, the results achieved will not be as perfect as expected. School services implemented by the MIN 8 MEDAN CITY School are still inadequate, there are several obstacles for the school in implementing school services to assist the learning process.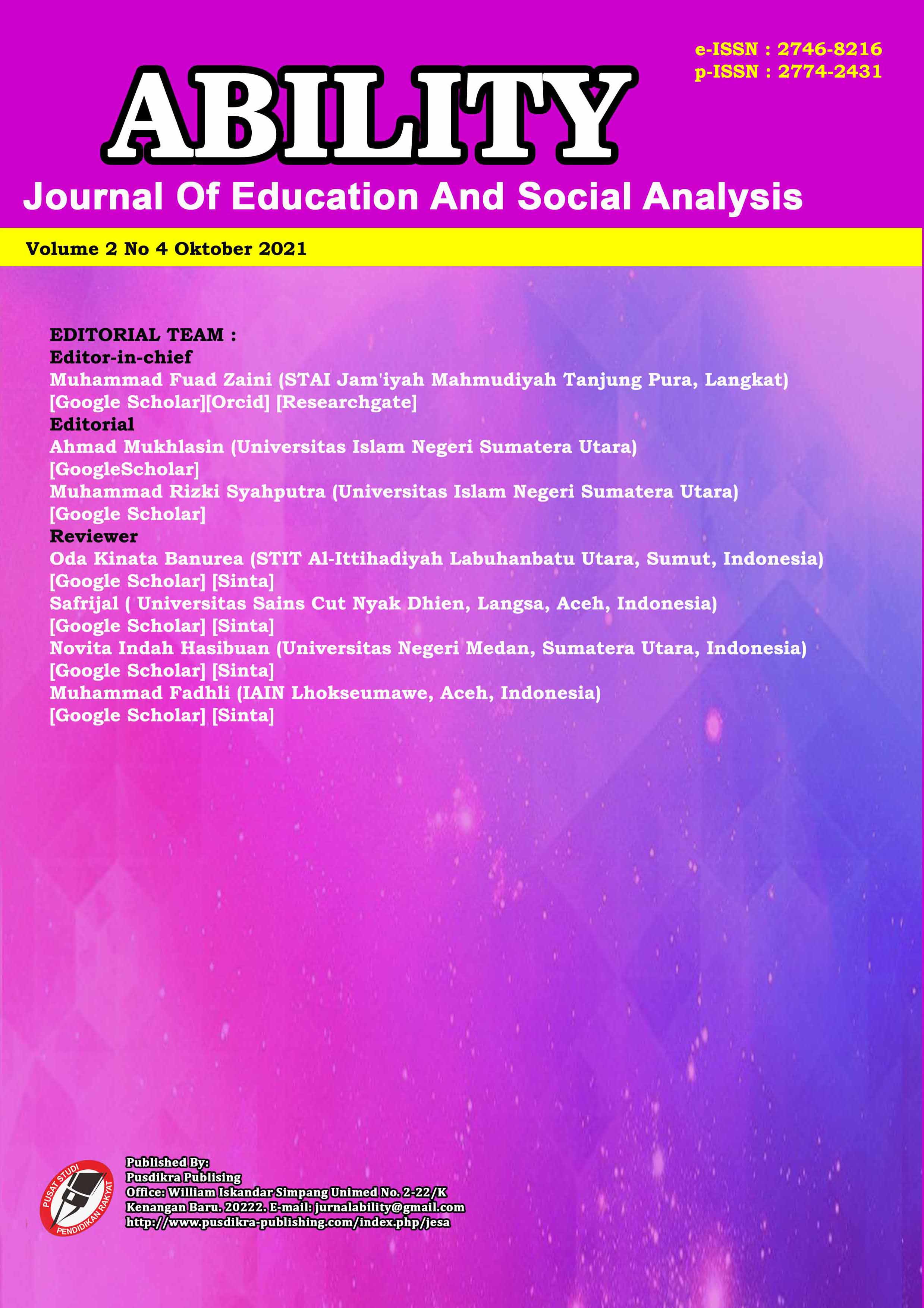 Downloads