Peningkatan Hasil Belajar Fisika Dengan Menerapkan Model Pembelajaran Kooperatif Nht (Number Head Together) Di Kelas X SMK Negeri 1 Balige
Keywords:
Hasil Belajar, Fisika, Kooperatif NHT
Abstract
Hasil belajar siswa dengan menerapkan model pembelajaran Power Two menjadi meningkat. Sebelum dilaksanakan tindakan kelas nilai rata-rata mata pelajaran FISIKA siswa di kelas X adalah 60,01 dengan simpangan baku 12,80. Setelah dilakukan tindakan pada siklus I nilai hasil belajar siswa rata-ratanya menjadi 71,50 dan standar deviasi 7,25. Demikian pula pada siklus II rata-rata hasil belajar siswa terjadi peningkatan, yaitu 80,07 berada pada kategori baik dengan  simpangan bakunya  7,21. Sebelum dilakukan tindakan kategori rata-rata hasil belajar siswa berada pada kategori rendah dengan tingkat ketuntasan 37,5 % (Dari 40 orang siswa ada 15 orang yang tuntas). Pada siklus I setelah dilakukan tindakan hasil belajar siswa berada pada kategori sedang dengan tingkat ketuntasan 85 % (34 orang yang tuntas dari 40 siswa). Pada siklus II setelah dilaksanakan tindakan lebih lanjut sebagai hasil dari refleksi siklus I hasil belajar siswa berada pada kategori tinggi (nilai rata-rata 80,07) dengan presentase tingkat ketuntasan 97,5 %.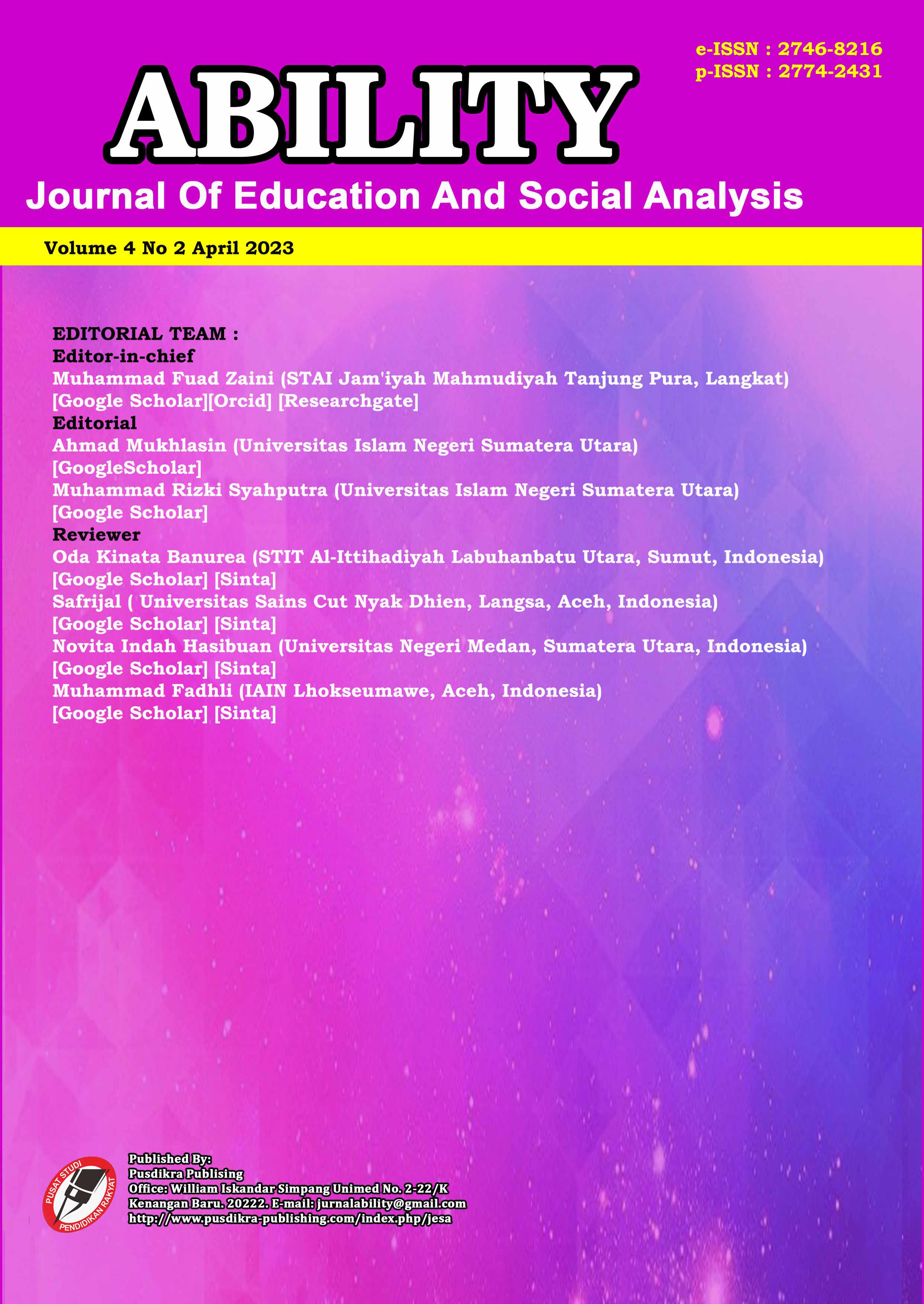 Downloads
License
Copyright (c) 2023 Ability: Journal of Education and Social Analysis
This work is licensed under a Creative Commons Attribution-ShareAlike 4.0 International License.