Persepsi Mahasiswa STAI Jam'iyah Mahmudiyah Tentang Kegiatan Microteaching Dalam Keterampilan Praktik Mengajar Di Pondok Pesantren Kecamatan Tanjung Pura
Keywords:
Student, Perceptions, Microteaching
Abstract
This study aims to determine student perceptions of Microteaching Activities in Pratical Teaching Skills at Islamic Boarding Schools. This research is a research with a descriptive quantitative descriptive. The Population in this study ware students of PAI STAI Jamiyah Mahmudiyah study program who had participated in the PPL program with a total sample of 35 people. Data collection teacniques used are questionnaires, interviews, and documentation. The data analiysis technique used to answer the hypotesis is simple linier regression analysis. The results of this study indicate that there is an influence between microteaching learning on teaching practice a Skills in islamic bording schools  as big 0,945%.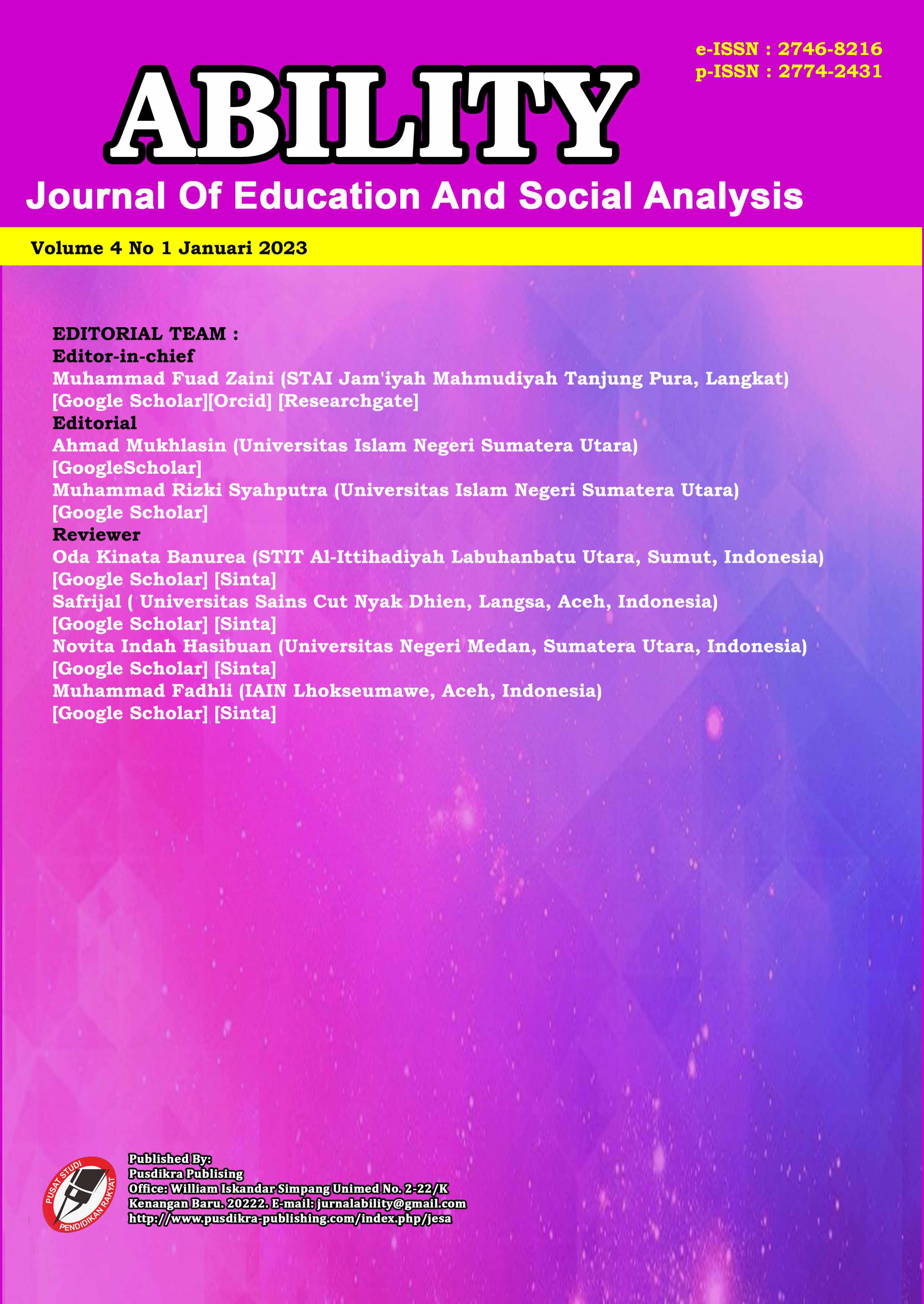 Downloads
License
Copyright (c) 2023 Ability: Journal of Education and Social Analysis
This work is licensed under a Creative Commons Attribution-ShareAlike 4.0 International License.