Peningkatan Kecerdasan Visual Spasial Anak Melalui Kegiatan Mewarnai Di RA AL-Huda Desa Mekar Sawit Kabupaten Langkat
Keywords:
Spatial Visual Intelligence, Coloring
Abstract
This research was conducted because of the low visual-spatial ability of children in RA Al-Huda, Mekar Palm Village, Kab. Langkat. Students have not been able to determine the right-left direction, recognize colors, have difficulty remembering or grouping shapes. The researcher aims to determine the increase in visual spatial intelligence through coloring activities. This research was conducted in RA Al-Huda, Desa Mekar Sawit Kab. Langkat Regency with 12 children as research subjects. This study uses a qualitative approach with the Action Research method. The results showed that coloring activities or recognizing colors can modify the increase in children's visual spatial intelligence. The average visual-spatial intelligence of pre-action children is 44.27%. the second cycle increased by 7.19%, so that the average value of children's visual-spatial intelligence obtained in the second cycle was 84.89%.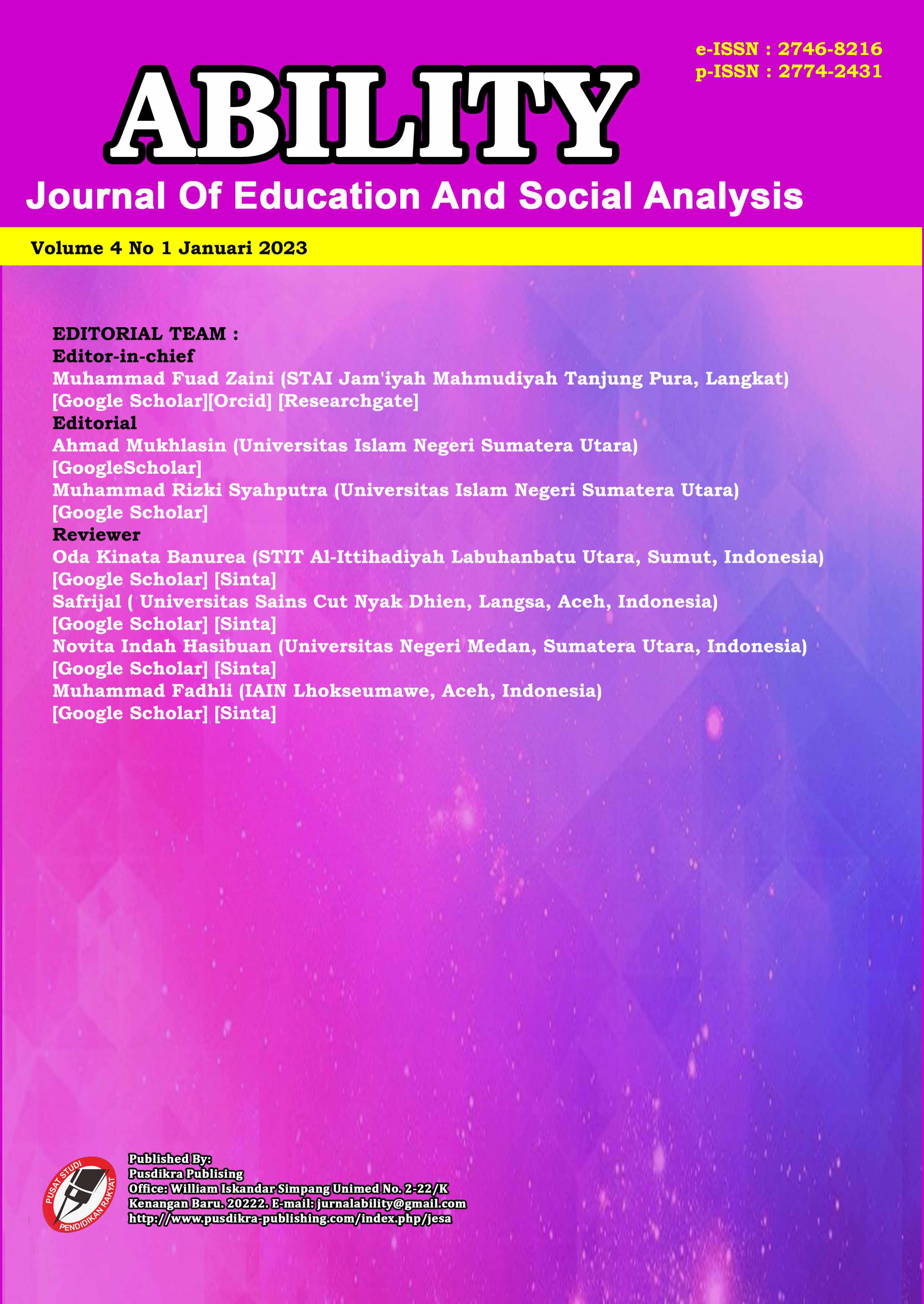 Downloads
License
Copyright (c) 2023 Ability: Journal of Education and Social Analysis
This work is licensed under a Creative Commons Attribution-ShareAlike 4.0 International License.