Penerapan Laporan Keuangan Berdasarkan SAK EMKM Bagi Usaha Mikro Kecil Menengah di Kecamatan Gebang
Keywords:
Financial Report, Micro Small, Enterprises
Abstract
Each region typically boasts its distinctive flagship products within the realm of SMEs, and this holds true for the Gebang sub-district of Langkat Regency, where roadside businesses thrive with their specialty products like "Cassava Chips" and "Dodol," a traditional Indonesian confection. According to Law No. 20 of 2008 on Micro, Small, and Medium Enterprises (MSMEs), a micro-enterprise is defined as a productive enterprise owned by an individual or a sole proprietorship entity that meets the micro-enterprise criteria as outlined in this Law. Thus, the formulation of comprehensive financial reports aids in planning future endeavors, thereby facilitating the creation of business plans that anticipate potential eventualities and strategically chart the path forward. Incorporating a comprehensive financial statement based on MSME Financial Accounting Standards (SAK EMKM) encompasses a balance sheet, income statement, and notes to the financial statements. The balance sheet should encompass at least cash and cash equivalents, receivables, inventory, fixed assets, trade payables, bank loans, and equity. The income statement portrays the relationship between an entity's income and expenses. This research employs a qualitative descriptive method, with data collection techniques comprising observation, interviews, and documentation. The data analysis is based on a month-long research period, and the findings are examined using descriptive analysis methods. The questionnaire, distributed to 17 respondents with 20 statements each, underwent statistical analysis, revealing the perception of MSME managers regarding the presentation of financial reports in accordance with MSME Financial Accounting Standards to be of a "Not Good/Low" rating. Contributing factors to this perception include the limited accounting understanding of MSME operators, their inadequate accounting knowledge preventing activities such as ledger and journal recording and financial statement preparation. Additionally, MSME operators lack a comprehensive understanding of the significance of financial reports in business operations and remain unfamiliar with MSME Financial Accounting Standards.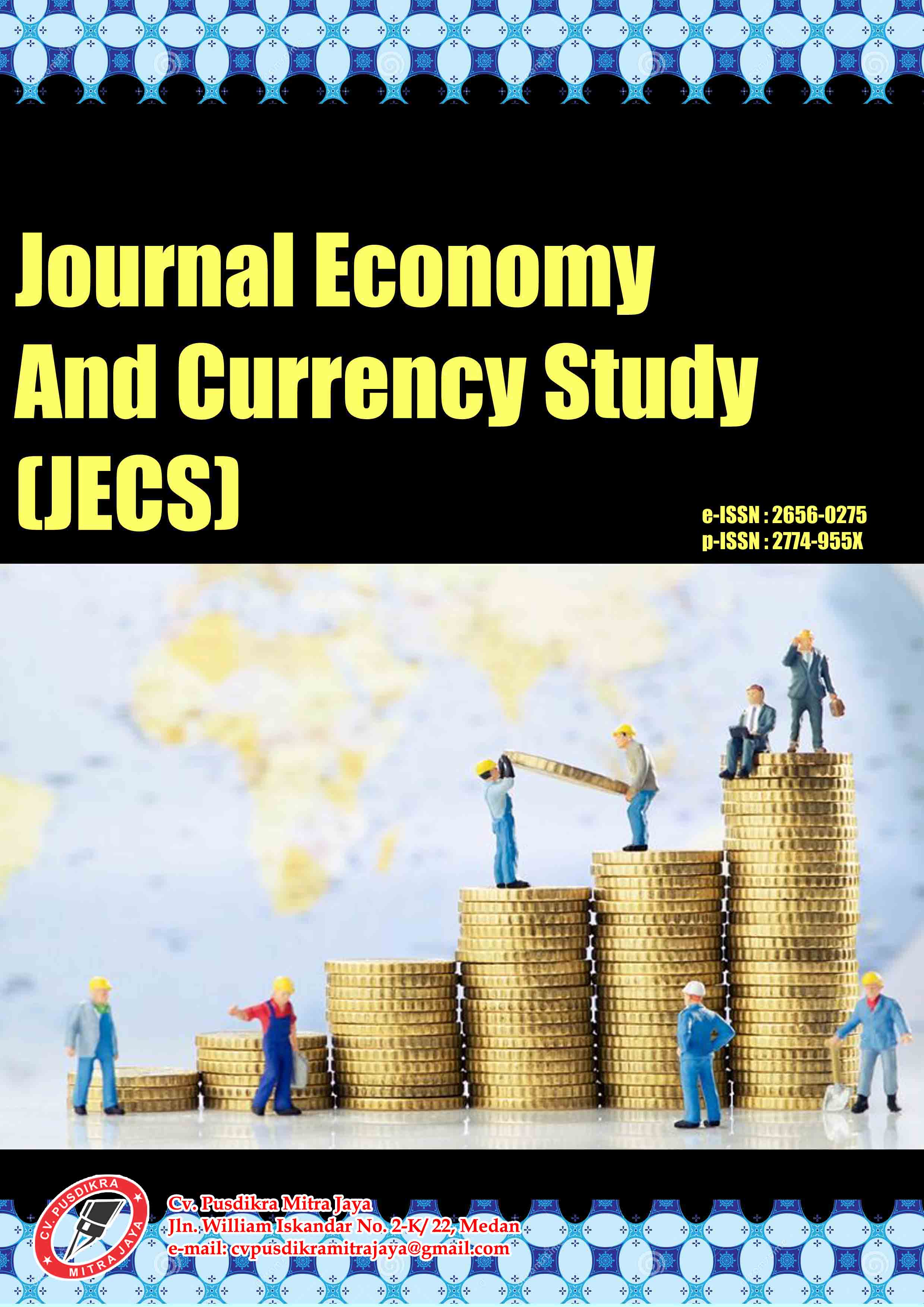 Downloads
How to Cite
Sakdiah, K., Pohan, A., & Sinaga, A. (2023). Penerapan Laporan Keuangan Berdasarkan SAK EMKM Bagi Usaha Mikro Kecil Menengah di Kecamatan Gebang. Journal Economy and Currency Study (JECS), 5(2), 1-14. https://doi.org/10.51178/jecs.v5i2.1427
License
Copyright (c) 2023 Journal Economy and Currency Study (JECS)
This work is licensed under a Creative Commons Attribution-ShareAlike 4.0 International License.