Development of Jumbar Media (Jumanji Bangun Datar) in Improving Learning Outcomes of Grade V Elementary School Students
Keywords:
Mathematics, Learning, Media
Abstract
This study aims to develop Jumbar media for grade V elementary school in mathematics subjects by testing the level of validity of learning media in terms of feasibility, practicality and effectiveness. The type of method used is Research and Development (R & D) through the ADDIE model with quantitative and qualitative data analysis techniques. The resulting product is in the form of Jumbar media that can be applied to mathematics learning at the elementary school level. The results of Jumbar media research and development obtained a media feasibility percentage of 90.6% with very feasible criteria, a media practicality level of 94.5% with very practical criteria, and an effectiveness rate of 94.5% with a very effective category. Based on the results of the assessment, Jumbar media is declared valid and has been empirically tested to be used as a learning medium that can improve mathematics learning outcomes of grade V elementary school students.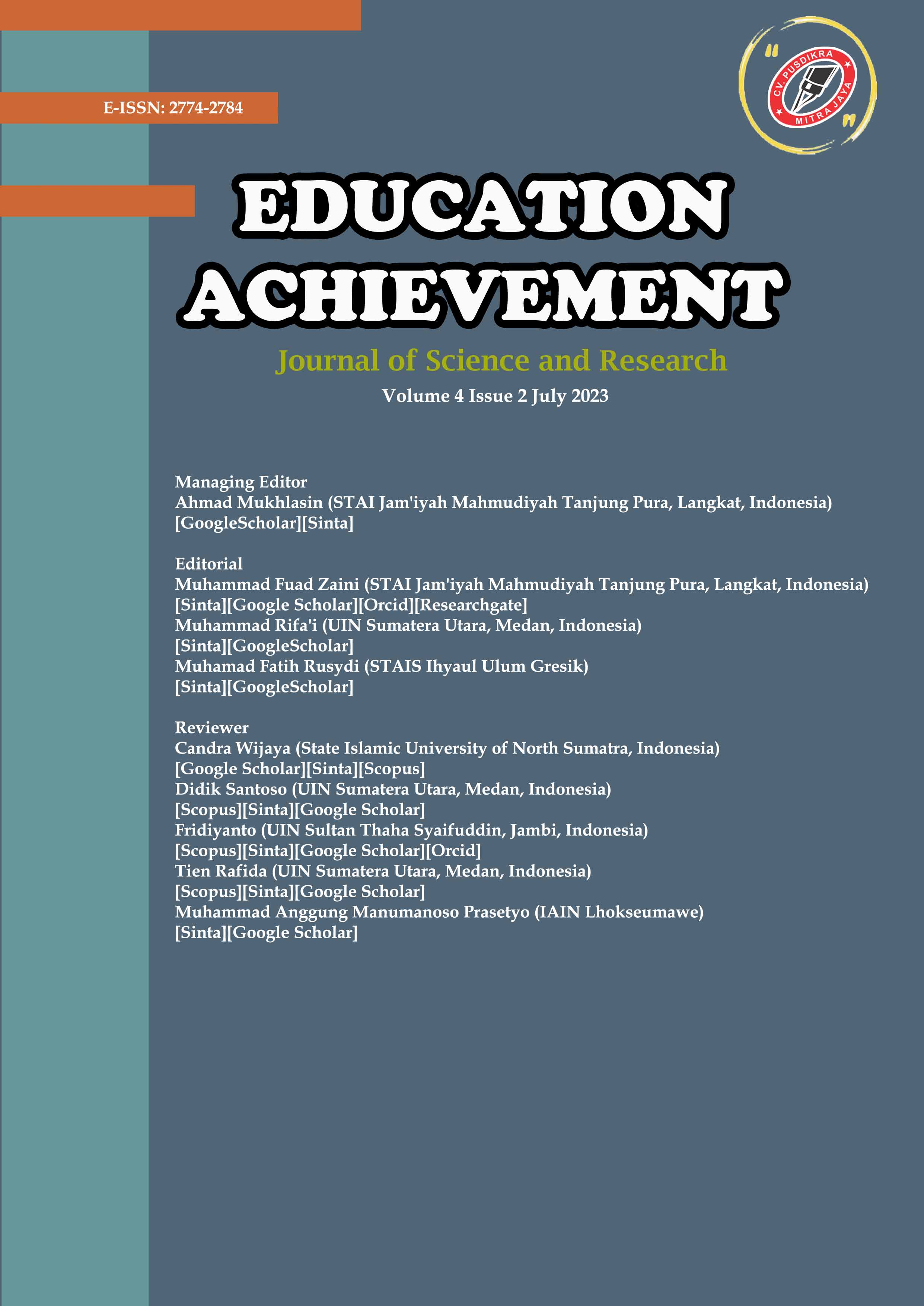 Downloads
License
Copyright (c) 2023 Education Achievement: Journal of Science and Research
This work is licensed under a Creative Commons Attribution-ShareAlike 4.0 International License.