Development of Comic Media for Children's Stories Material Characteristics of Poetry in Indonesian Subjects to Increase Students' Interest in Reading
Keywords:
Comics, Children's Stories, Interest in Reading
Abstract
This research is motivated by the limited teaching materials in elementary schools and the lack of development of learning media that can attract students' interest in reading. This development research aims to produce children's story comic products, namely KOMPISA (Indonesian Smart Comics) and find out the practicality and effectiveness of students towards Children's Story Comics in Indonesian Language Subjects in class IV, so that the quality of learning at school is much more enjoyable and is better able to hone their skills. students in increasing interest in reading.. The results of this study, produce Children's Story Comics that can be used at the elementary school level as teaching materials for students who have met the very good criteria with an average score of the three experts, namely 96.9% in the very category. feasible to use, and the practicality level of 87.9% is in the very practical criteria and the level of effectiveness with an average of 90% is in the very effective category. The teaching materials for children's story comics are appropriate, practical and effective for use in learning Indonesian, material for the characteristics of poetry for grade IV elementary schools.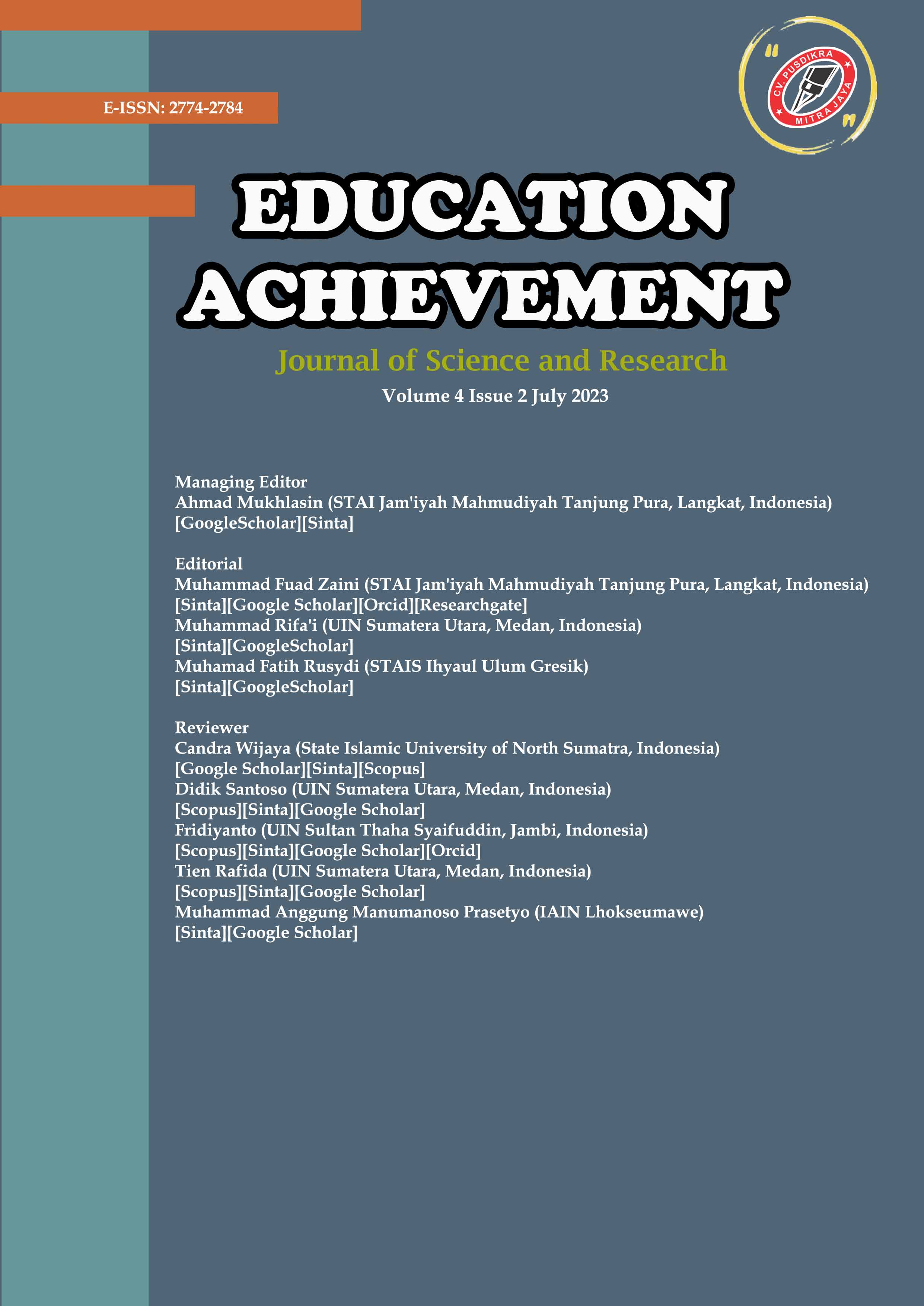 Downloads
License
Copyright (c) 2023 Education Achievement: Journal of Science and Research
This work is licensed under a Creative Commons Attribution-ShareAlike 4.0 International License.