Implementation of Human Resource Management in Increasing School Effectiveness at SMPIT Al Hijrah 2 Deli Serdang
Keywords:
Effectiveness, Human Resource Management, Implementation
Abstract
This study aims to deepen and analyze the implementation and effectiveness of human resource management in the context of educational institutions in schools. This study uses a qualitative method with a descriptive approach. The data collection techniques used in this study are interviews and documentation. The validity of this research is also obtained through the source triangulation technique, which compares the information obtained by the author with the theory used. Informants in this study consisted of school principals, administrative heads, and teachers. Data analysis is carried out through data reduction, data presentation, and conclusion drawing. The results of the study show that the implementation of human resource management at SMPIT Al Hijrah 2 Deli Serdang has been carried out well, with a focus on four aspects; recruitment, training, compensation, and termination. The four main aspects studied by the author are in line with Schuler's theory and the opinions of the three informants studied. The results of this study are expected to contribute to the development of human resource management theory and practice, and provide useful guidance for educational institutions in improving the quality and effectiveness of human resource management.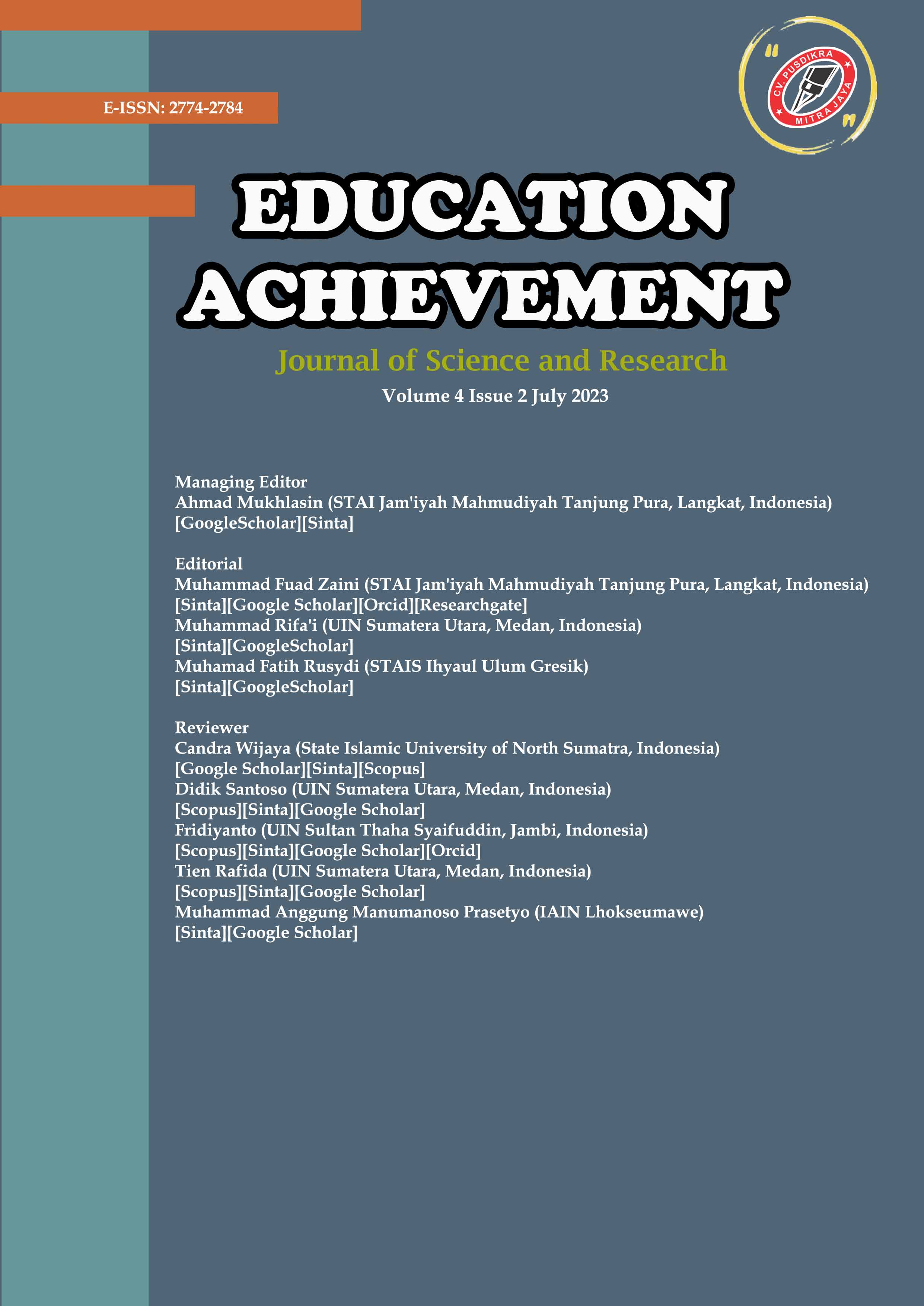 Downloads
License
Copyright (c) 2023 Education Achievement: Journal of Science and Research
This work is licensed under a Creative Commons Attribution-ShareAlike 4.0 International License.