The Effect of Applying English Authentic Reading Materials on The Eleventh Grade Students' Reading Comprehension Achievement at SMAN 1 Tanjungbalai
Keywords:
Authentic Materials, Reading, Comprehension
Abstract
Reading is one of many ways to get some informations. We can find it in many things, such as books, internet, etc As reading dominates all activities in the English subject, the language components,namely pronunciation, grammar and vocabulary should also be learnt to support the language skills. Based on the English teacher interview result that authentic reading materials have never been used by the teachers, reading comprehension on the eleventh grade students of senior high school of  SMAN  1 Tanjungbalai. So it was necessary to conduct a research in this school. The research design was quasi experimental. It began from conducting homogeneity test, deciding the experimental class and the control class, giving activities to the control class using the common technique and material usually applied by the English teacher and treatments to the experimental class that was using authentic materials in teaching reading, then giving the same post-test to both classes, and the last analyzing the results of the post test by using t-test. The result of this research The analysis of the post test results showed that there was a significant effect of using English authentic that of reading materials the experimental class got higher mean score than the control class (65, 1>57, 5) of the students' reading achievement. Then, the result of data analysis using SPSS showed that the t-test value (2-tailed) 0.000, was less than 0.05.is expected to provide useful information for the English teacher to use interesting materials, that is, authentic materials in the English teaching learning process, especially in teaching reading comprehension, since the authentic materials have never been used at SMAN 1 Tanjungbalai.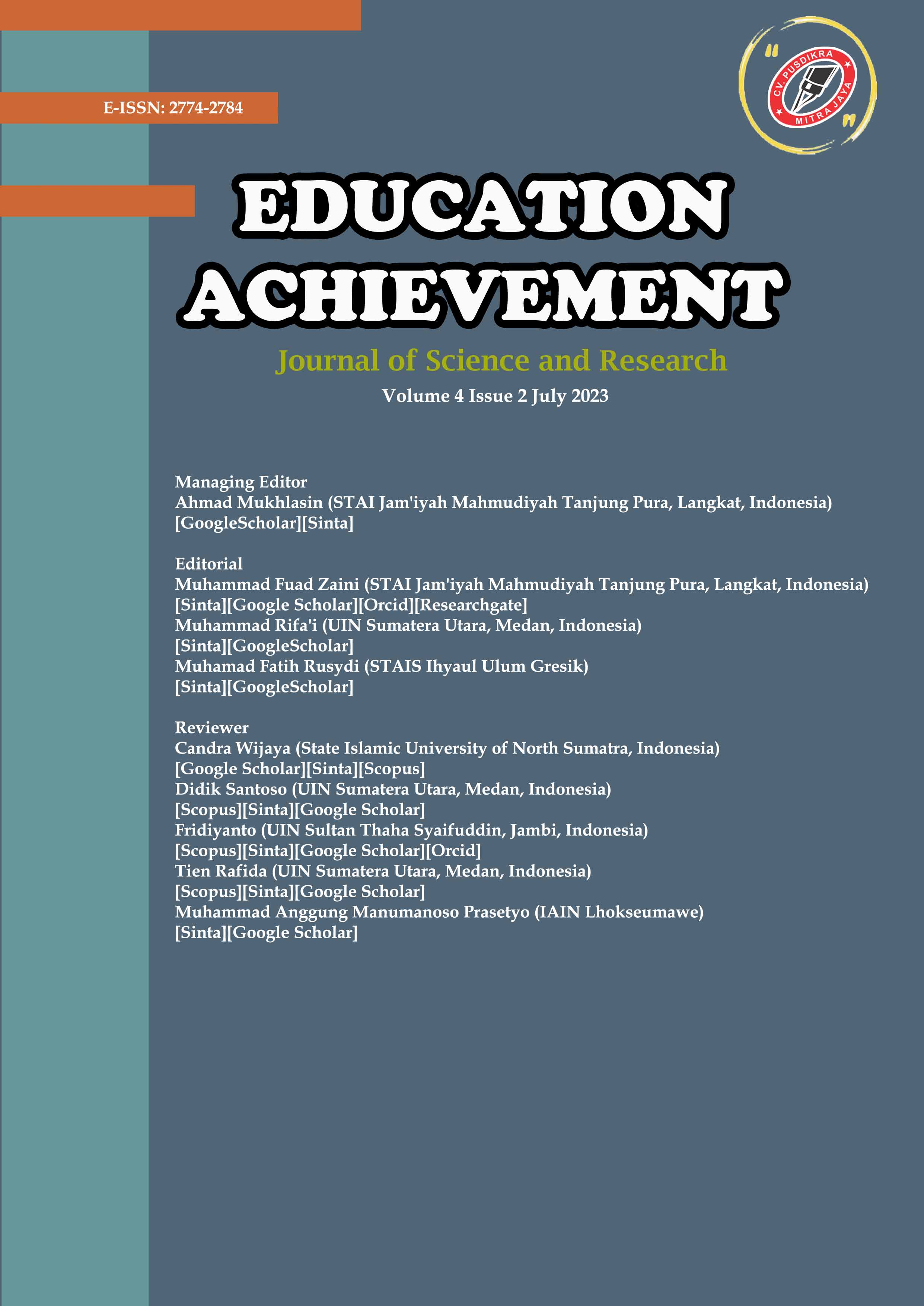 Downloads
License
Copyright (c) 2023 Education Achievement: Journal of Science and Research
This work is licensed under a Creative Commons Attribution-ShareAlike 4.0 International License.