Implementation of Leadership Communication Management in Enhancing Students' Character at Al-Habib Islamic Boarding School
Keywords:
Communication Management, Leadership, Students' Character, Islamic Boarding School.
Abstract
This research aims to understand how the implementation of leadership communication management in the Islamic Boarding School's administration enhances students' character at Al-Habib Islamic Boarding School. This includes the communication of the school head with students, teachers, staff, and all elements of the boarding school. Methodologically, this study adopts a qualitative research approach. Data was collected through in-depth interviews, observations, and documentary studies. After collecting the data, its authenticity was examined through validation standards, namely trustworthiness, transferability, dependability, and confirmability. The data analysis technique employed involves data reduction, data presentation, and drawing conclusions from the research findings. The expected findings of this research are: (1) The focus of the planning is on producing well-characterized graduates who possess both formal education knowledge and Islamic education knowledge from the boarding school. (2) The organization of the Boarding School Leadership and their accountability to the Boarding School Head in leading, planning, developing, directing, coordinating, overseeing, and controlling school activities in implementing the Public Relations field program in line with the established vision, mission, and work program. (3) The implementation of communication development includes activities such as creating Asma'ul Husna plaques, book study programs, voluntary prayers, voluntary fasting, and Qur'an memorization.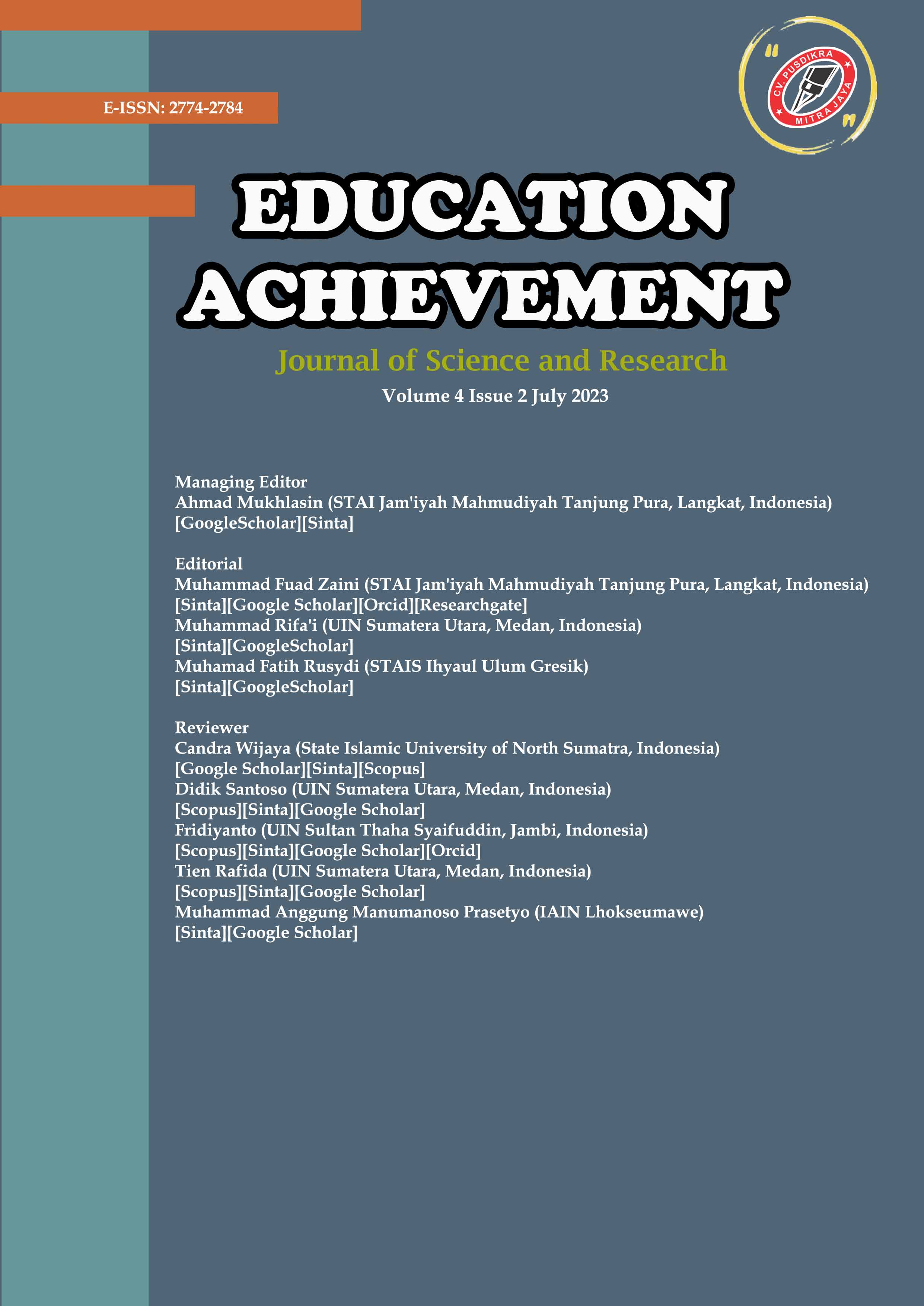 Downloads
License
Copyright (c) 2023 Education Achievement: Journal of Science and Research
This work is licensed under a Creative Commons Attribution-ShareAlike 4.0 International License.