Teachers as Learning Leaders at SMKN 5 Lhokseumawe
Keywords:
Teacher, Leader, Learning
Abstract
The teacher is a professional with his main task of teaching, guiding, training and educating students. In the learning process in the classroom, the teacher is the real leader who manages the classroom environment to achieve learning goals. The teacher is a reflection and role model for students, the attitudes and actions of a teacher can determine the continuity of the learning process to achieve learning goals. This study aims to find out how the competence of teachers as learning leaders at SMKN 5 Lhokseumawe. This study used a qualitative research approach, namely a descriptive survey method. The results of the study showed that: teacher competence as a learning leader at SMKN 5 Lhokseumawe in implementing learning takes place in a conducive manner, because teachers have competence as leaders and This application already exists in the learning system. This can be seen from the teachers who are 87% already have the ability to become a leader and make the class active in the learning process. In addition, teachers at SMKN 5 Lhokseumawe also have skills as learning leaders in class, and meet competency standards as educators, both pedagogical competence, attitude competence, professional competence and individual competence and have a personality in accordance with the teacher's code of ethics that applies in the type law -Types of behavior of educators.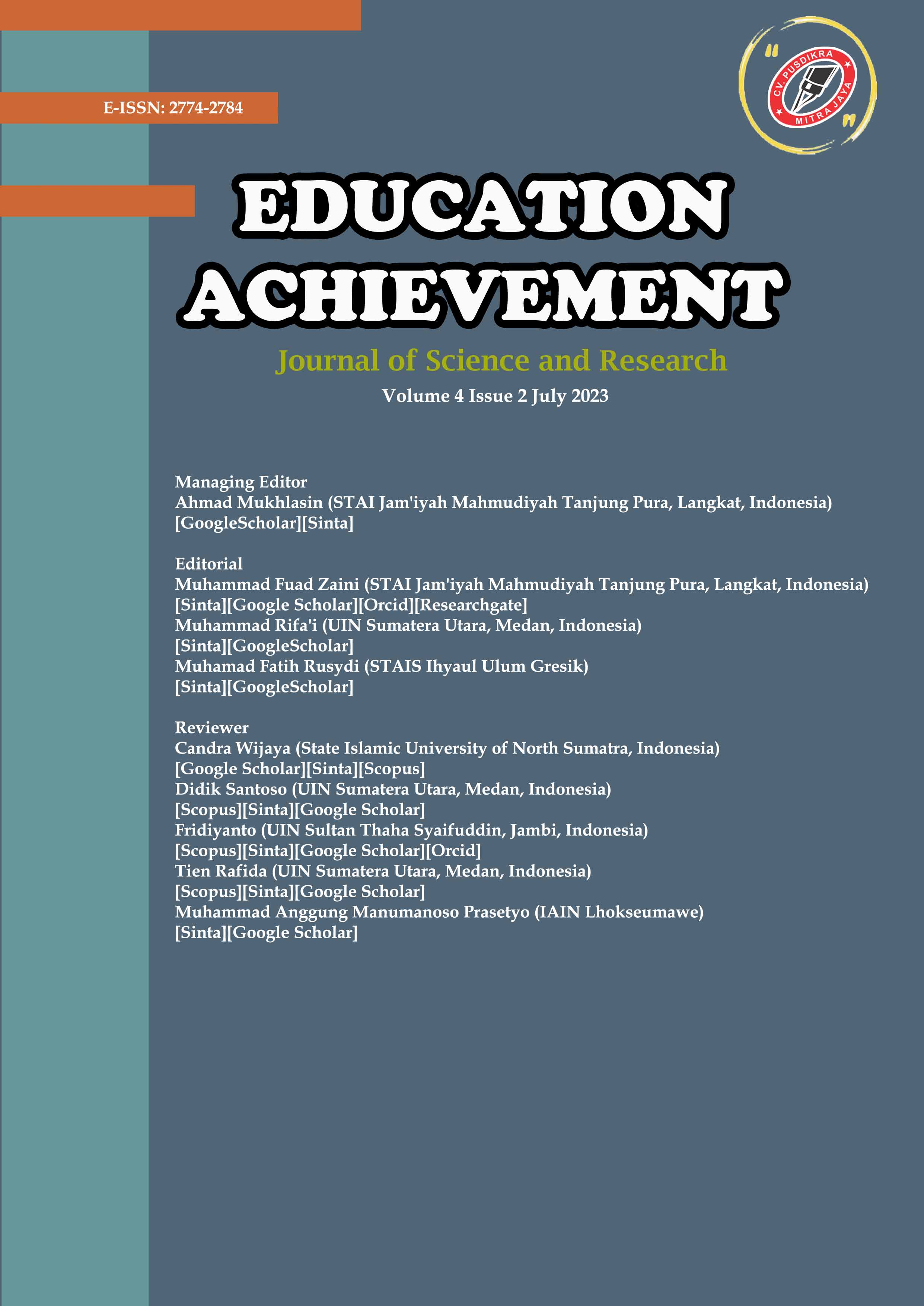 Downloads
License
Copyright (c) 2023 Education Achievement: Journal of Science and Research
This work is licensed under a Creative Commons Attribution-ShareAlike 4.0 International License.