Pengembangan Sumber Daya Guru Melalui Kegiatan Halaqah Sebagai Gugus Kendali Mutu Di SDIT Teluk Kuantan
Keywords:
Teacher, Quality Control Group, Halaqoh.
Abstract
A group of individuals sit in a circle for halaqoh activities, namely discussion activities to discuss certain themes. The purpose of participating in the halaqoh event is to establish teacher friendships, provide a forum for sharing teachers, and foster instructors who have noble character. The purpose of this study was to see the maximum extent of halaqoh as a substitute for the Quality Control Group at SD IT Teluk Kuantan. This study uses a qualitative approach and descriptive methodology. While the results of this study are that the mandatory Halaqoh program has not run optimally, because there are still many Educators and Education Staff who consider this activity not serious. In fact, there are still many of them who attend to abort their obligations. Therefore, it is very important for the school to continue to evaluate this halaqah activity so that in the future it can be maximized to discuss important matters related to school development.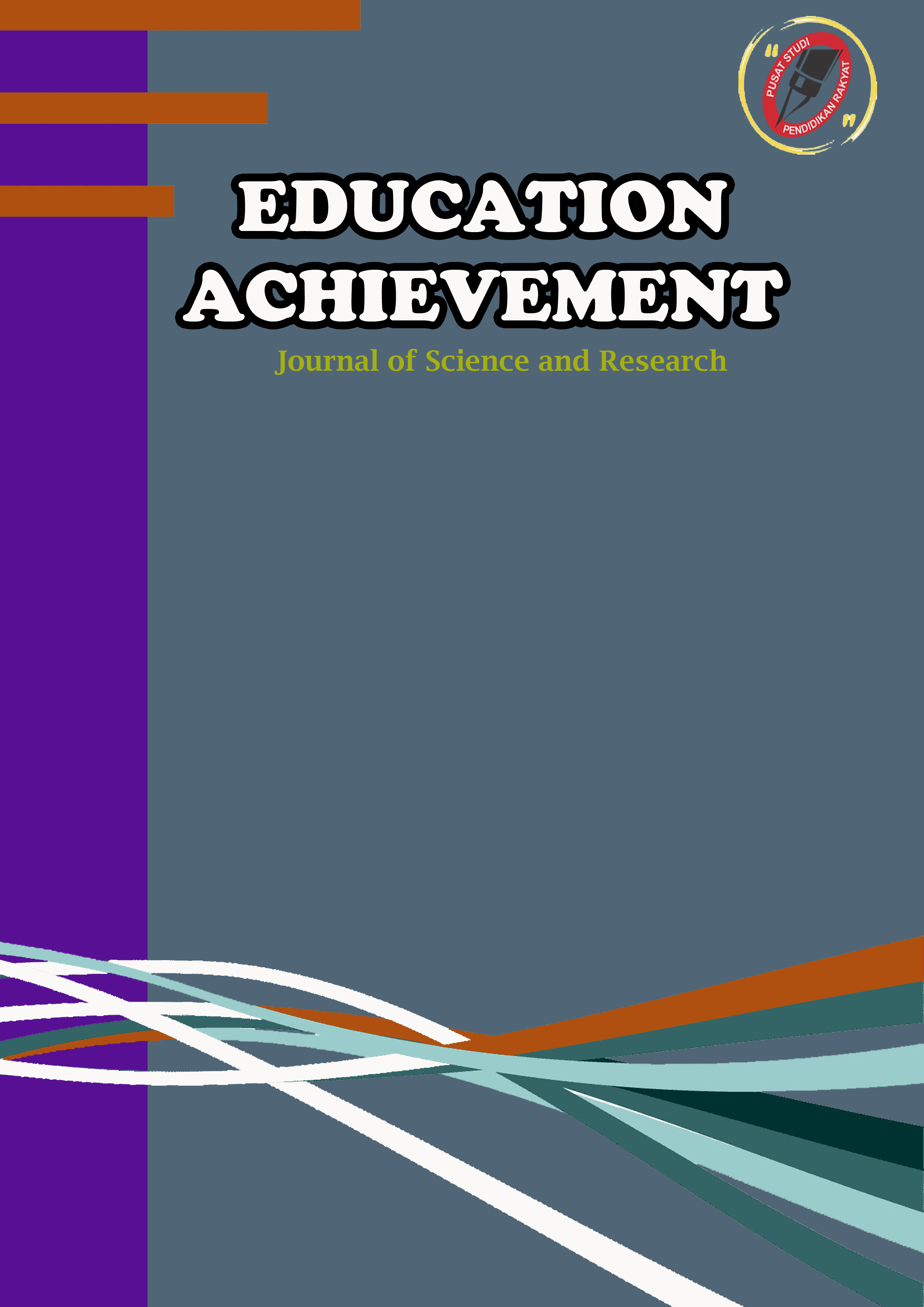 Downloads
License
Copyright (c) 2023 Education Achievement: Journal of Science and Research
This work is licensed under a Creative Commons Attribution-ShareAlike 4.0 International License.