The Communication Barriers Between EFL Indonesian Teachers and EFL Learners in Thammislam Foundation School, Thailand
Keywords:
Communication Barrier, Thailand, Teacher, Student
Abstract
English communication barriers are a circumstance that EFL learners frequently experience. This problem is not limited to situations, people and time. The educational field is not an exception, furthermore, here is where the basis for English language learning for EFL students is formed. Lack of communication is nothing new felt by both sides. In regard to that topic, this research presents the communication barrier issue, which the writer, an EFL teacher, observed and encountered toward EFL learners when carrying out teaching and learning activities at Thammislam Foundation School in Thailand. This study aims to identify the various categories of issues that arise when interacting using English and to provide solutions or suggestions to these problems which are expected to help in the future event. The data of this study were collected in two ways, using a questionnaire and doing an interview with a total of 13 participants. The result indicates that the Disinterest factor shows up as the highest that caused communication barriers with a percentage of 22.3% while the Sosio-attitudinal factor is the lowest with a percentage of 19%.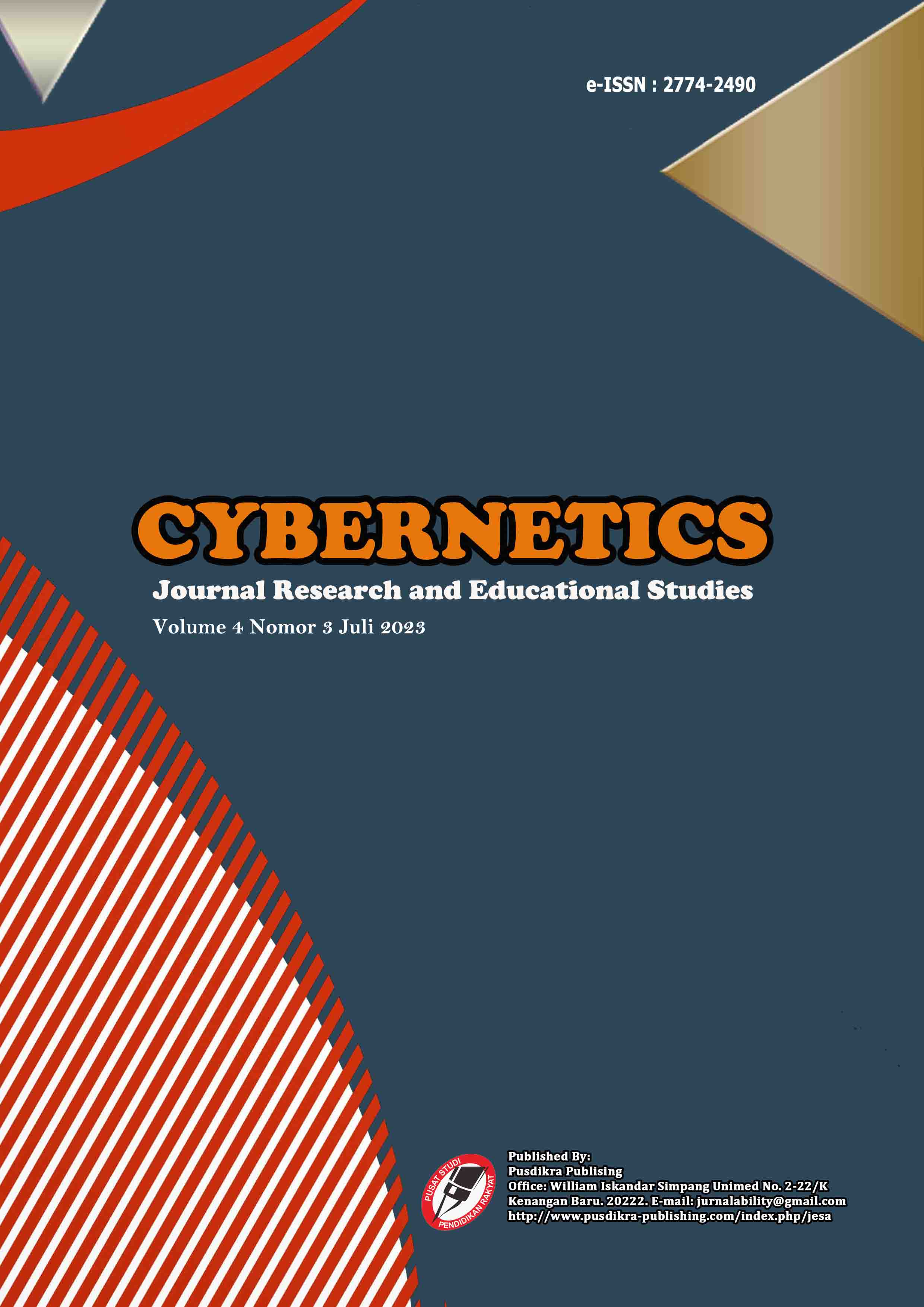 Downloads
License
Copyright (c) 2023 Cybernetics: Journal Educational Research and Social Studies
This work is licensed under a Creative Commons Attribution-ShareAlike 4.0 International License.