Peran Religiusitas Terhadap Kematangan Emosi Siswa Di Madrasah Aliyah Swasta Babo Kecamatan Bandar Pusaka
Keywords:
Religiosity, Emotional Maturity
Abstract
Emotional maturity is a state or condition to reach the maturity level of emotional development. Emotional maturity is very important for every individual. Because through emotional maturity, a person will be able to understand and live his life well, moreover, humans are social beings who always interact with other people and also with various kinds of conditions. Therefore, emotional maturity can help someone in interacting and responding well to all the conditions they face. The researcher used a qualitative research approach with a phenomenological type of research because the researcher wanted to see the visible behavior of the students (respondents) which described their emotional maturity. Based on the results of the study it is known that with a good religiosity value, the level of emotional maturity will also be better. Thus, if you want students to have good emotional maturity, the teacher must also instill religious values ??well.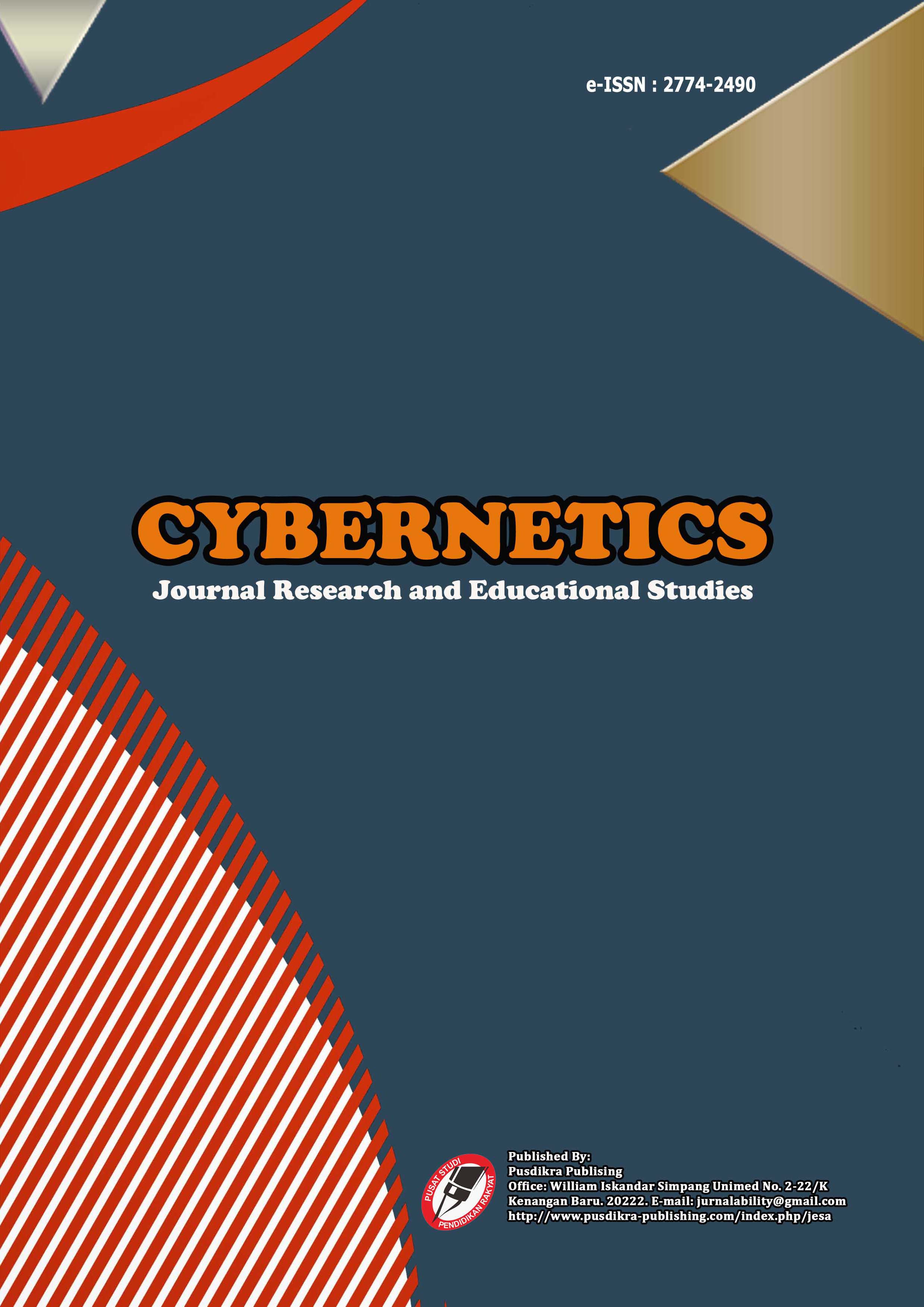 Downloads
License
Copyright (c) 2023 Cybernetics: Journal Educational Research and Social Studies
This work is licensed under a Creative Commons Attribution-ShareAlike 4.0 International License.