Efektivitas Penggunaan Model Pembelajaran Problem Base Learning (PBL) Terhadap Hasil Belajar IPA Kelas 5 SD St Antonius Bangun Mulia Medan
Keywords:
Effectiveness, Problem Base Learning (PBL) Model, Science Learning Outcomes
Abstract
The objective of this research was to see the effectiveness of the use of Problem Base Learning (PBL) learning models on IPA learning outcomes in the 5th grade of St. Antonius Bangun Mulia Medan Elementary School, by using descriptive qualitative methods to explore, understand and describe a research object in a descriptive way in the form of words and language. With techniques of data collection observation, documentation, interviews and tests. Where from the results of the use of problem base learning (PBL) learning models there is an increase in IPA learning outcomes, this is seen from the initial data of student learning outcomes before the application of the PBL model obtained by researchers from teachers and comparing it with the value of student learning outcomes after the use of problem base learning (PBL) learning models. From the results of research using the Problem Base Learning (PBL) model it is seen that the PBL model can improve learners' learning outcomes because in its application students will be given problems and practice to solve the problem so as to make students become learners, students also participate in the learning process so as to develop students' ability to solve problems and can provide new experiences in the learning process.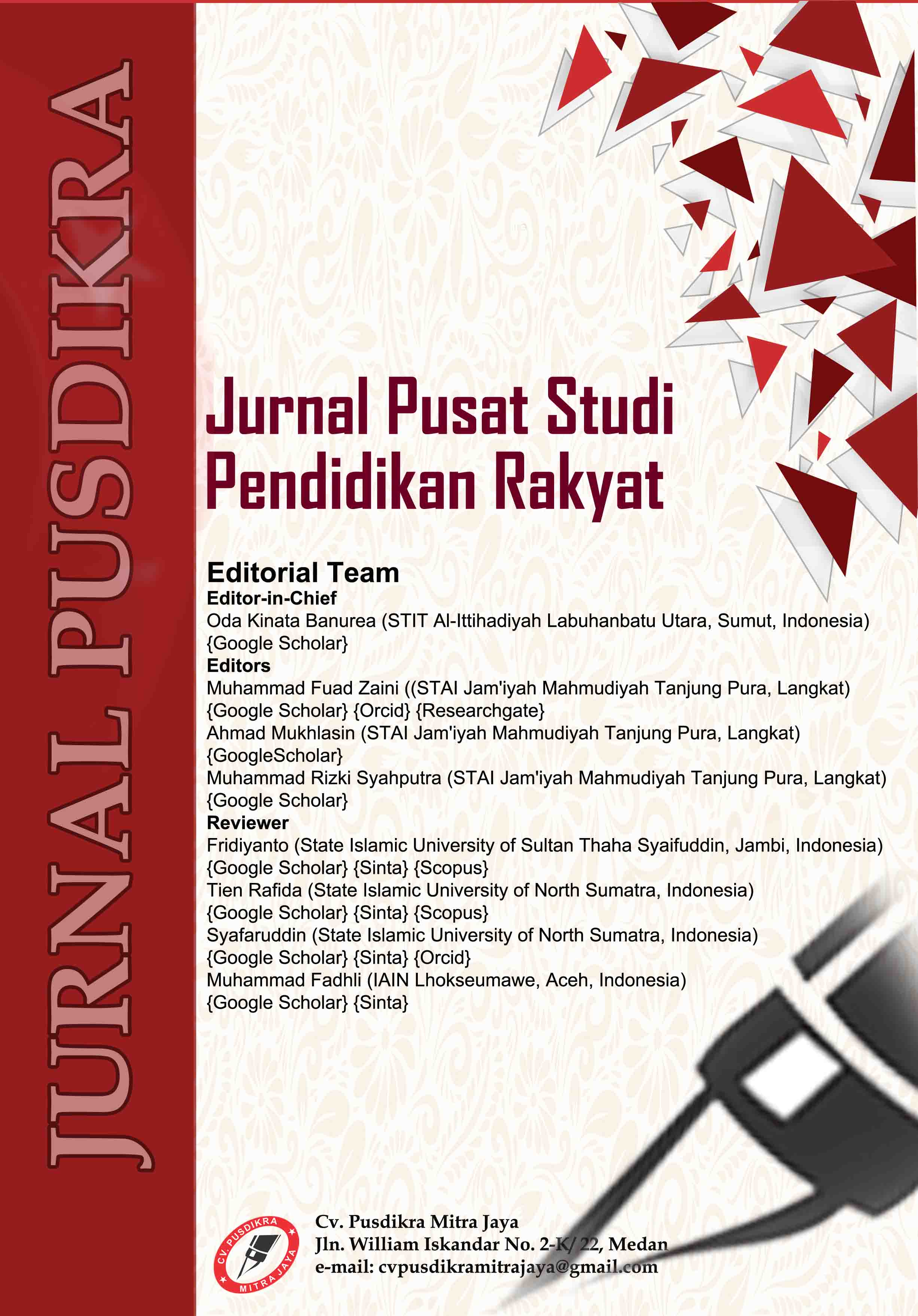 Downloads
License
Copyright (c) 2022 Jurnal Pusat Studi Pendidikan Rakyat
This work is licensed under a Creative Commons Attribution-ShareAlike 4.0 International License.