Analisis Peranan BAWASLU Dalam Penegakan Hukum Pemilu Serentak 2024
Keywords:
Law Enforcement, Elections
Abstract
The holding of elections requires an important role from Bawaslu so that they can improve and maximize the holding of elections. In addition, the role of the Bawaslu can provide certainty for the upholding of sovereignty and voting rights of citizens which is determined by the professionalism, capability, and credibility of the institution. This study aims to analyze the role of Bawaslu in law enforcement for the 2024 election. This research uses a qualitative method with a literature and statutory review approach. Data analysis was performed by descriptive analysis. The results of the study can be concluded that Bawaslu has an important role in law enforcement in the administration of elections, namely in handling election violations. Bawaslu has the authority to receive and follow up on reports of violations against the implementation of laws and regulations governing the administration of elections, examine, review, and decide on election administration violations, examine, review, and decide on money politics violations. Law enforcement for the simultaneous elections in 2024 needs efforts to equalize perceptions among law enforcers, especially between Bawaslu and law enforcers, such as the police, prosecutors, and courts for the successful holding of the 2024 simultaneous elections. In addition, Bawaslu must become a central institution within the Gakkumdu institution so that the weaknesses in the implementation of the 2019 elections can be minimized through centralized coordination by Bawaslu.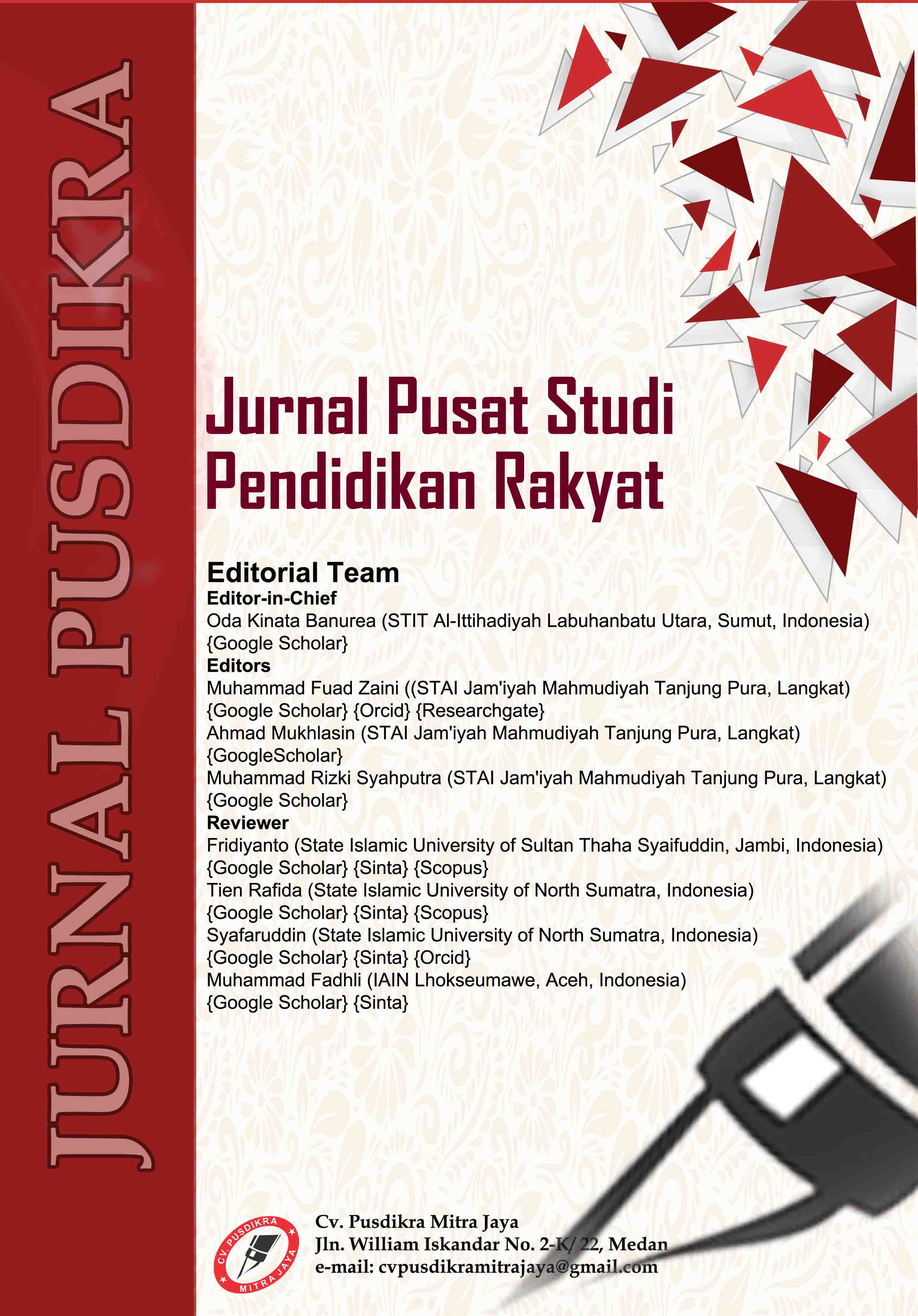 Downloads
License
Copyright (c) 2023 Jurnal Pusat Studi Pendidikan Rakyat
This work is licensed under a Creative Commons Attribution-ShareAlike 4.0 International License.