The Effect Of Using English Song On Students' English Listening Skill For Eight Grade At Junior High School Methodist 8 Glugur
Keywords:
Listening, English Songs, Experimental Study
Abstract
The primery objective of this research is to find out the effect of English songs on the ability of eighth graders. This research was conducted by using an experimental design. The population is Methodist 8 Glugur SMP students. The sample was 76 students with 33 students in the experimental group and 43 students in the control group. The experimental group was applied using English songs while the control group without using English songs. The data in this research were collected by giving a test. The test was in the form of multiple choices consisting of 15 questions. Those test consists of two types are : pre-test and post-test. After collecting data, the researcher analyzed the test using t-test. It was found that the t-observed (4.88) was higher than the t-table (1.99) this means that the use of English songs greatly affects students' listening skills.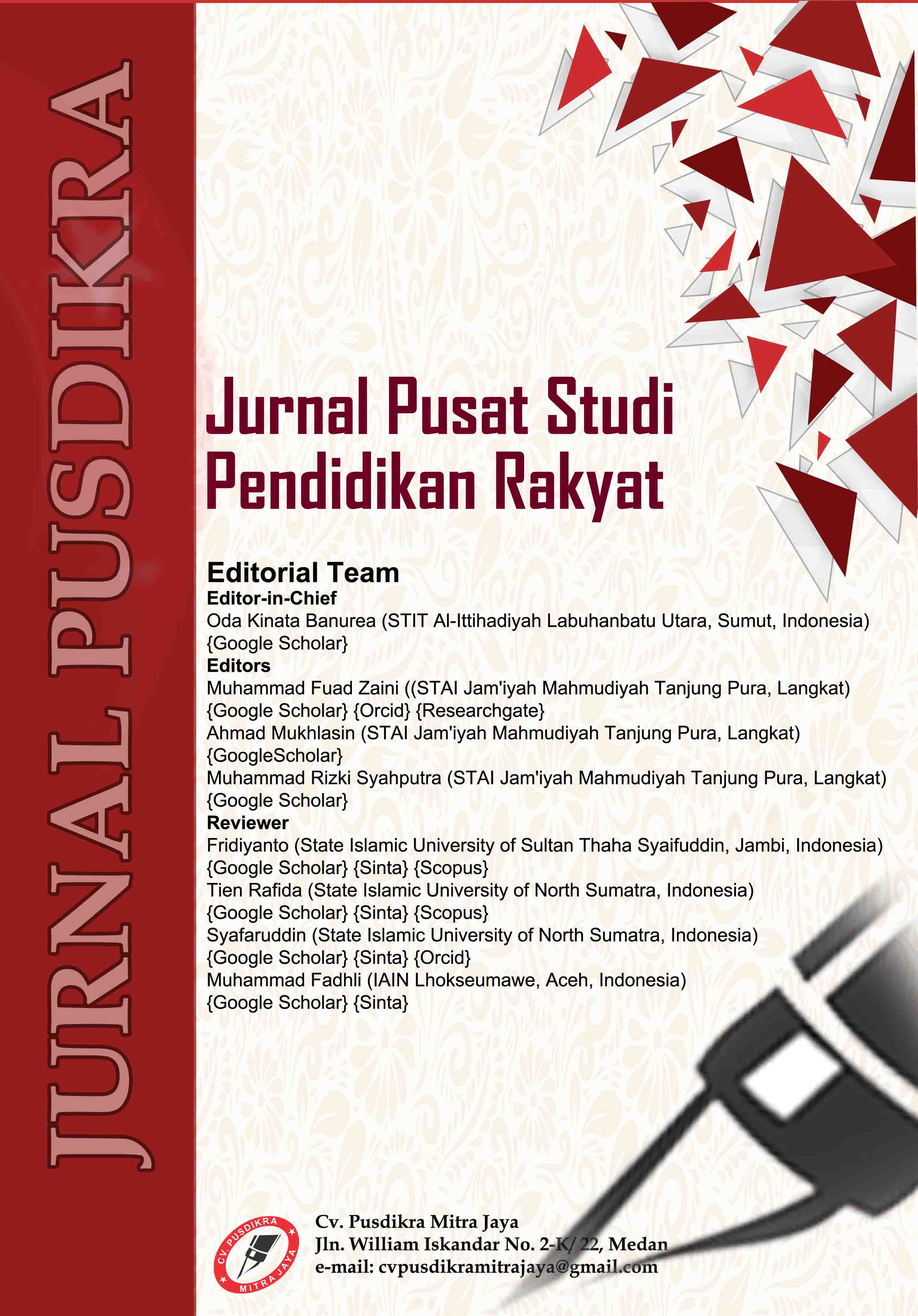 Downloads
License
Copyright (c) 2023 Jurnal Pusat Studi Pendidikan Rakyat
This work is licensed under a Creative Commons Attribution-ShareAlike 4.0 International License.