Pengaruh Pengetahuan Kewirausahaan dan Kompetensi Kewirusahaan Guru Terhadap Intensi Berwirausaha Siswa SMK Nusantara Lubukpakam
Keywords:
Entreprenual Knwoledge, Teacher Entrepreneurial Competence, Entrepreneurial Intention
Abstract
Vocational High School graduates are the highest open unemployment of Diploma and Bachelor graduates indicating they are unable to compete. Therefore, it is necessary to have entrepreneurial skills that are able to open up business and  business opportunities for yourself. The purpose of this study was to determine the effect of entrepreneurial knowledge and teacher entrepreneurship competence on the entrepreneurial intentions of students at SMK Nusantara Lubukpakam. The population is 62 students of class XII accounting and institutional finance expertise programs and office governance automation. And all are taken as samples. Data were collected using a questionnaire. The data were then analyzed by quantitative methods, namely multiple linear regression analysis. Based on the classical assumption test, there is no classical assumption problem in the regression model. Based on the results of the t-test, it was found that the variables of entrepreneurial knowledge and teacher entrepreneurship competence partially affect entrepreneurial intentions. The results of the F test show that the two independent variables together have a significant effect on Entrepreneurial Intentions. Based on the R2 test, it shows the contribution of the entrepreneurial knowledge variable and the entrepreneurial competence of teachers, amounting to 64.7% on the entrepreneurial intention variable.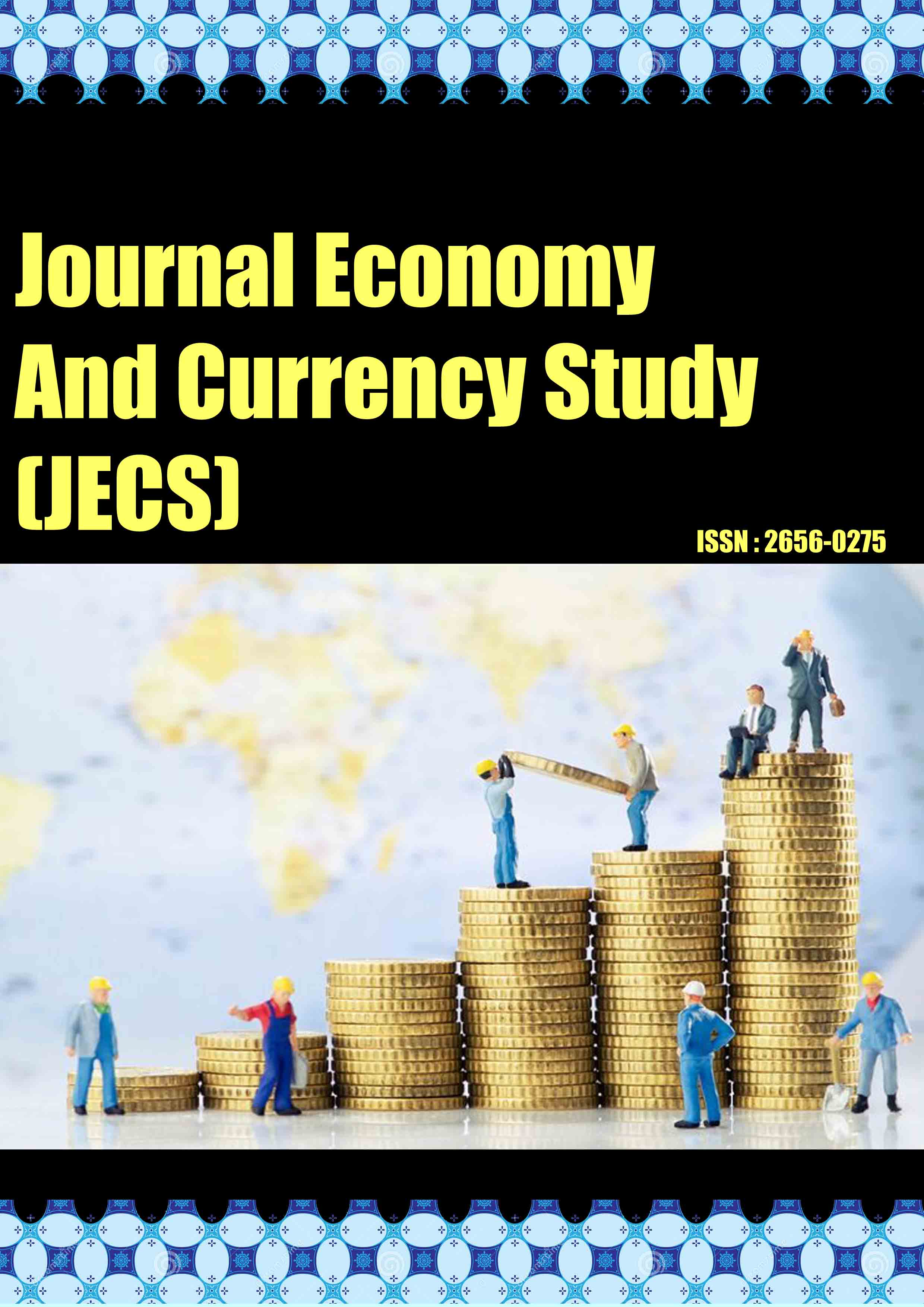 Downloads
How to Cite
Amir Hamzah Nasution, B. S. (2022). Pengaruh Pengetahuan Kewirausahaan dan Kompetensi Kewirusahaan Guru Terhadap Intensi Berwirausaha Siswa SMK Nusantara Lubukpakam. Journal Economy and Currency Study (JECS), 4(1), 69-76. https://doi.org/10.51178/jecs.v4i1.415